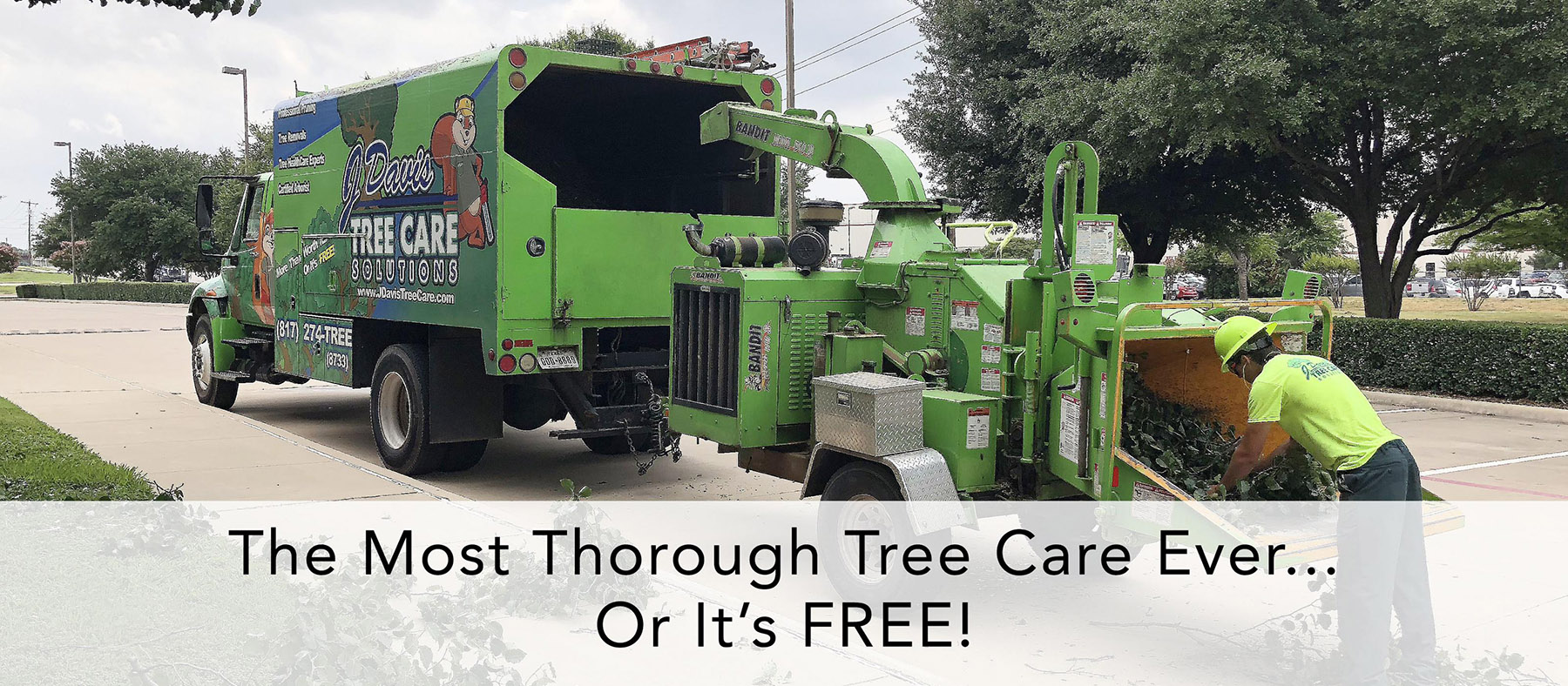 Hiring an arborist is essential for maintaining the trees in your Lake Worth, TX property. We train arborist professionals who specialize in the care and maintenance of trees. They have the knowledge and expertise to ensure your trees remain healthy for years.
One of the primary benefits of hiring an arborist is their ability to accurately diagnose tree diseases and pests. With their training and experience, experts from J Davis can identify issues that may not be apparent to the untrained eye.
What is an Arborist and Why You Need One
An arborist is a professional who specializes in the care and maintenance of trees. They are trained to assess the health of trees, diagnose problems, and provide solutions to improve their overall well-being. Arborists also have extensive knowledge of tree biology and can advise on proper pruning techniques, pest control, and tree removal.
If you have trees on your property, hiring an arborist is important for several reasons. First, regular maintenance by an arborist can help keep your trees healthy and prevent potential hazards like falling branches or trees.
Second, an arborist can help identify diseases or pests that could harm your trees before they cause irreparable damage. Finally, hiring an arborist can increase the value of your property by ensuring your trees are healthy and well-maintained.
J Davis Tree Care Solutions' Professional Arborist Services
We are a reliable and professional arborist service provider that offers various tree care services throughout the year.
We train their team of certified arborists to handle all aspects of tree care, including pruning, removal, and stump grinding. They also provide emergency services for storm-damaged trees.
One of the unique features of J Davis Tree Care Solutions is its commitment to using eco-friendly solutions in its work. Our experts have established themselves as trustworthy partner for anyone seeking quality tree care services.
With a focus on customer satisfaction and environmental responsibility, they have become one of the most reputable providers in the industry. Whether you need routine maintenance or an emergency response team, J Davis can help ensure your trees stay healthy and beautiful year-round.
Ensure The Health and Longevity of Your Trees by Hiring J Davis Tree Care Solutions
J Davis Tree Care Solutions provides its customers with the highest quality tree care services.
In addition, J Davis Tree Care Solutions offers various services designed to meet all your tree care needs.
From pruning and trimming to removals and stump grinding, they have the expertise and equipment to complete any job safely and efficiently. So if you want healthy, beautiful trees that will last for generations, contact J Davis Tree Care Solutions today!
We'll assess your trees and provide a customized plan for maintaining their health and beauty through expert oak pruning services. You can check customer reviews on BBB, Yelp, or Yellow Pages.

Fill in for a Direct Response