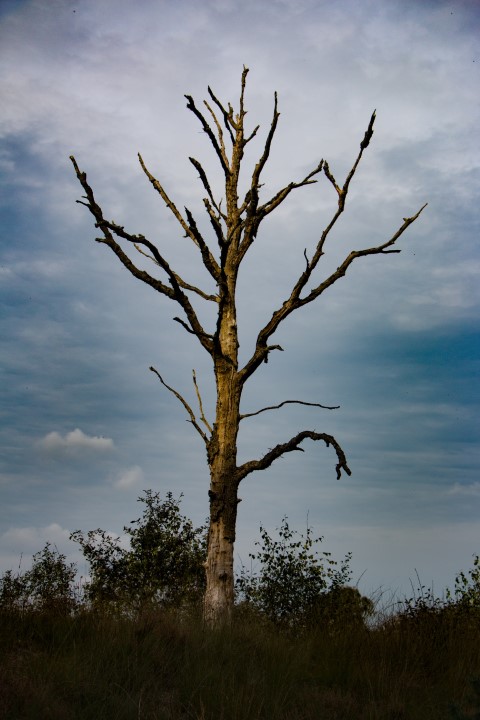 Internal degradation is indicated by vertical cracks, seams, dead branch stubs, and massive, older wounds. When the main trunk of a tree is severely damaged, it is generally necessary to remove it. If the damaged area is less than 25% of the trunk's circumference, the wound should heal over time and no permanent injury should occur.
You'll need local tree removal professionals to deal with a dead tree and to remove the stump before putting your garden back to normal.
Here you can learn a bit more about dead trees and why you must call J Davis Tree Care Solutions to deal with your dead tree problem or use tree care services to stop your tree dying.
Tree Pruning is the First Stage of Dead Tree Removal
A dead tree is little more than decaying wood, ready to collapse and damage everyone around it. People who have children or pets should be aware that racing beneath the branches of dead trees can be pretty dangerous.
Branches can be broken and cause damage during storms and high winds, thus this is a greater risk.
Such a tree must be removed for the safety of your home and family. In Watauga, TX, you will want the services of a tree care services removal expert.
Rodents Love Dead Trees to Live In
Termites are attracted to rotting, dry wood, as you might expect. If nothing else, such a problem warrants tree removal.
Birds, squirrels, mice, and a plethora of insects commonly make their nests in dead trees. You'll have to battle with all of this wildlife if you try to deal with the tree.
Dead trees pose a threat to wildlife as well as you, the property owner. Professional tree care services can help deal with rodent squatters.
Disease Spreads Leads to Dead Tree Removal in Watauga
Many trees die because of airborne viruses that they pick up from sick trees. The mold that kills them could turn into a powdery substance and be carried away by a breeze.
A single sick tree can spread disease to other trees in your garden, and such disease can extend to flowers and veggies. Tree care services can help keep your tree in good health.

Find Tree Care Services in Watauga, TX
No one else is more skilled at removing dead trees in the local Watauga region. We are timely, effective and offer the best advice. To keep trees healthy, we offer the best tree care services in the area.
Contact J Davis Tree Care Solutions for the very best tree programs or use the compact form below for a direct response.
You can even check out our customer reviews on BBB, Yelp, or Yellow Pages.

Fill in for a fast response