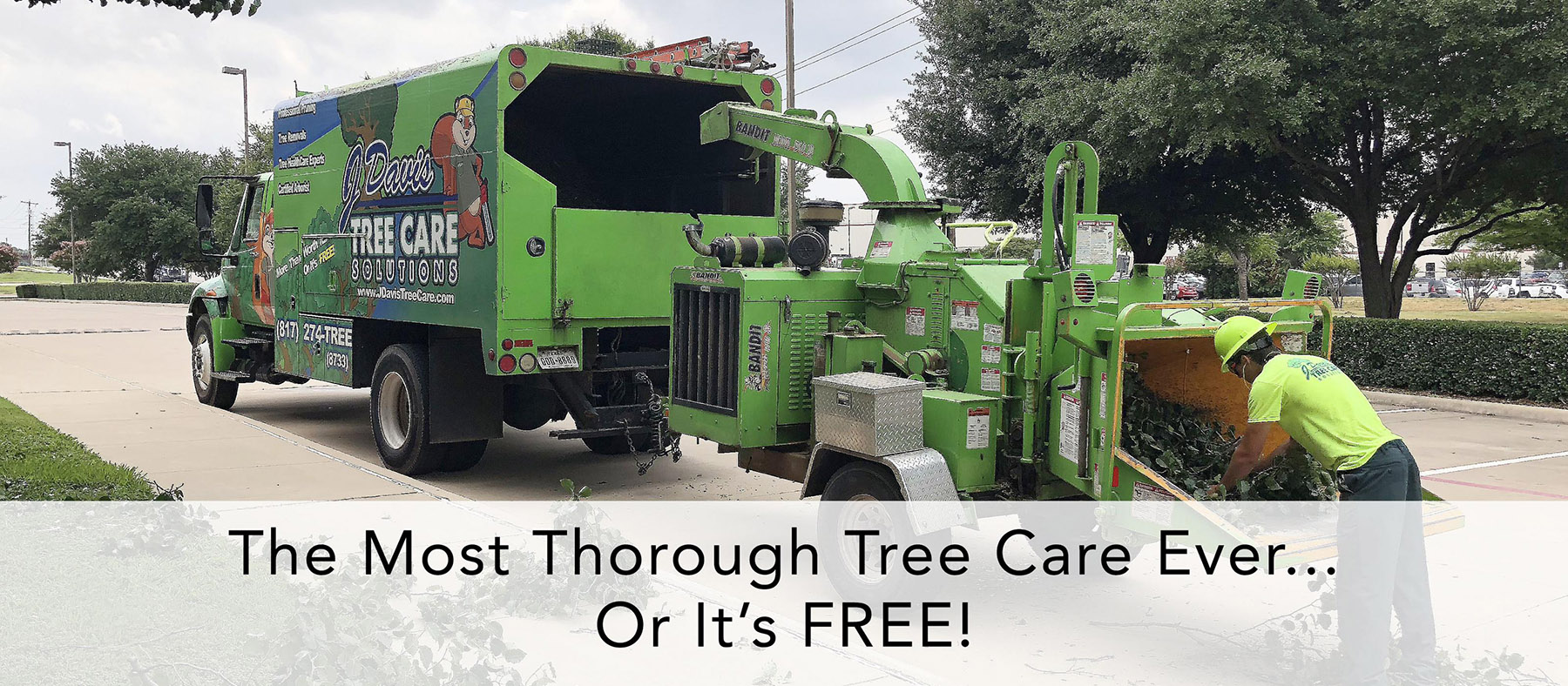 Vertical fissures, seams, dead branch stubs, and large, older wounds are signs of internal degeneration. In most cases, a tree's main trunk must be removed after being severely injured. If the damaged area is less than 25% of the trunk's circumference, the wound should heal over time without causing lasting harm.
You'll require local tree removal specialists to deal with a dead tree and remove the stump before returning your garden to normal.
Learn more about dead trees and why you should contact J Davis Tree Care Solutions to solve your problem or employ tree care services to prevent your tree from deteriorating here.
The First Step in Removing a Dead Tree Is Tree Pruning
A dead tree is decaying wood, ready to fall and harm everyone nearby. Racing beneath the limbs of dead trees can be rather dangerous, so those with kids or pets should be cautious.
Storms and strong winds increase the chance of branches breaking and causing harm.
To protect your house and loved ones, such a tree needs to be removed. You'll need the help of a tree removal specialist in Irving, Texas.
Rats Adore Dead Trees to Live In
As one might anticipate, termites are drawn to rotting, dry wood. Such a situation, at the very least, justifies tree removal.
Besides mice, birds, squirrels, and a wide variety of insects frequently build their nests in dead trees. If you try to deal with the tree, you'll have to contend with all these fauna.
Dead trees are a danger to both the surrounding wildlife and you, the property owner. Rodent squatters can be managed with the aid of expert tree care services.
Disease Spread Causes Death and Irving Tree Trimming
The airborne viruses that healthy trees spread to sick trees cause many trees to die. The deadly mold can transform into a powder and be blown away by a breeze.
The illness from one sick tree can spread to the other trees in your garden and even to the flowers and vegetables. Services for tree maintenance can keep your tree healthy.
Locate Arborists In Irving, Texas
Nobody else in the nearby Irving area is more adept at removing dead trees. We provide the greatest guidance and are prompt and efficient. We provide the best tree care solutions in the region to maintain healthy trees.
Contact J Davis Tree Care Solutions for the very best tree programs or use the compact form below for a direct response.
You can even check out our customer reviews on BBB, Yelp, or Yellow Pages.

Fill in for a Direct Response