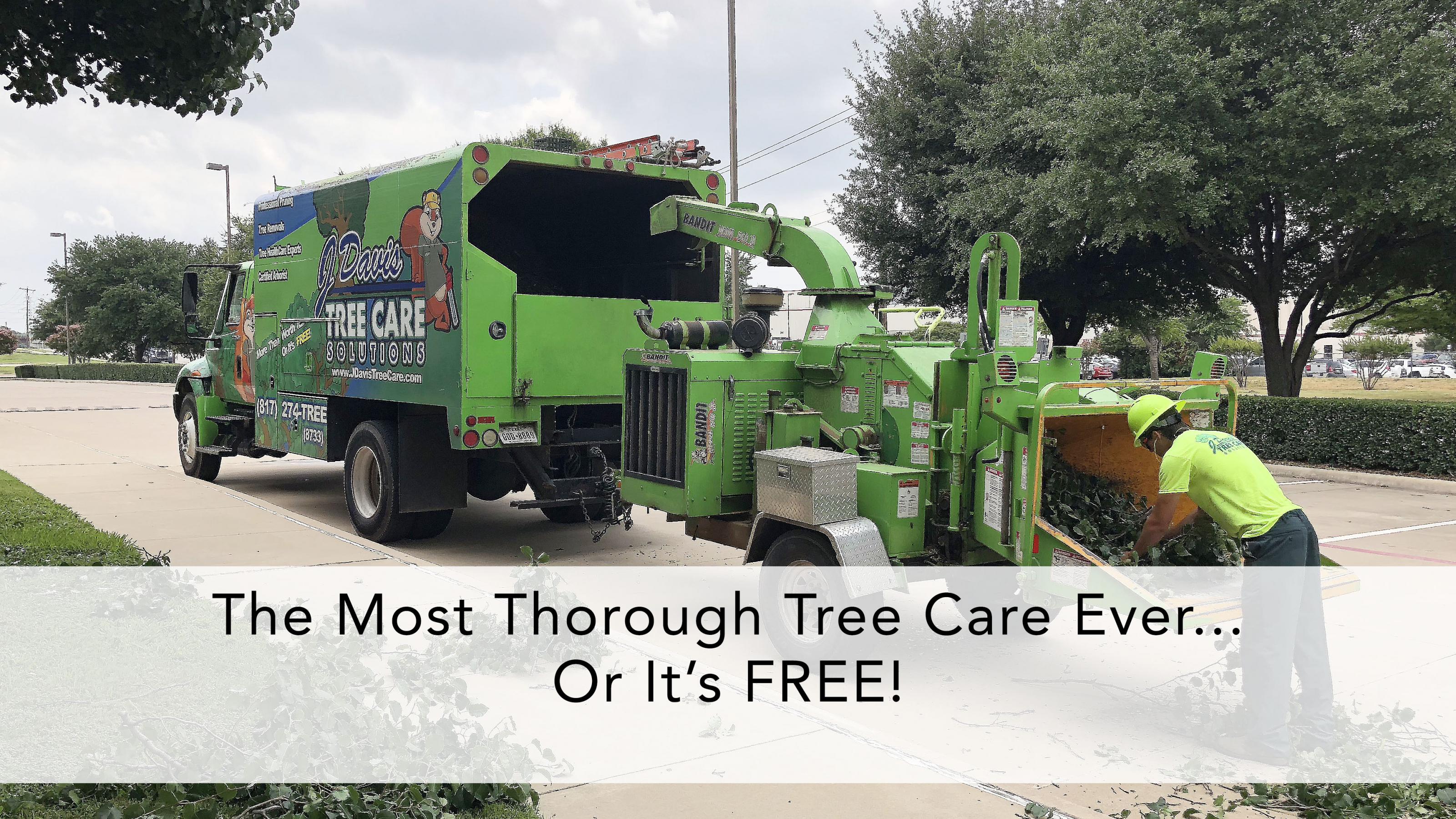 If you are concerned about the health of your trees, it is essential to identify any potential threats and take preventative action, especially when adding fertilizer.
A tree health analysis from J Davis Tree Care can help you do that. With the help of a Certified Arborist, you can assess the overall condition of your trees to address any issues before they become a problem.
Here, our experts explain the importance of tree fertilization, the process behind it, and the benefits it can deliver.
The Benefits of Fertilizing Your Trees with Keller Tree Fertilization
Fertilizing trees is a fantastic way to keep them healthy. It provides them with essential nutrients, encourages growth, and increases stability.
Look no further if you're wondering when, why, and how to fertilize your tree. You'll need to select the best fertilizer for your tree and ensure you're doing it at the right time. With the proper care, your tree will stay strong and healthy for years to come.
A Beginner's Guide to Fertilizing Trees When and How to Do It Right
Signs of poor soil nutrition and lack of proper fertilization in trees include:
Shorter than expected twig growth.

Undersized leaves.

Dead branches and branch tips.

Darker leaf veins than leaf margins.

Leaves coloring purple or yellow instead of green.
Call a professional tree fertilization company to inspect the soil and provide an official diagnosis if these symptoms are present.
Mimicking nature by leaving leaves, twigs, and fallen bark and not mowing grass around trees can help ensure they receive necessary nutrients and water.
Finding the Right Keller Tree Care Expert for Fertilization
Make sure your trees stay healthy year-round by contacting J Davis Tree Care Solutions for professional tree fertilization and care services.
Get the best tree health analysis, and read customer reviews on BBB, Yelp, or Yellow Pages.
Contact us today or fill in our compact form and we will be in touch!

Fill In For A Quick Response