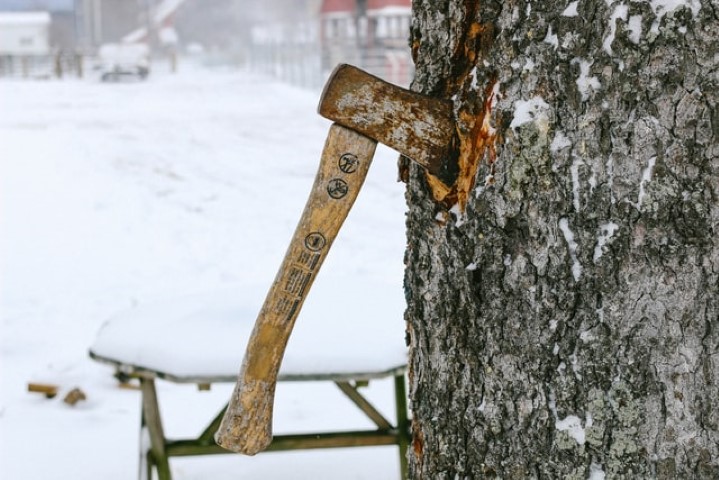 Frequently, during the spring, gusty winds will encounter, and while your trees deliver coverage along your perimeter, they can be damaged. Such is the extent of storms; you may find you need a tree removed as it can't be saved.
Here you can see why you need local tree care services capable of dealing with tree removal on your property. You may find your tree is falling over, or you can check here to see what other symptoms your trees may show when you need Tree Care Services in North Richland Hills, TX.
How to Spot a Dead or Dying Tree
Scrape a small piece of bark from several branches of the tree. When the layer beneath the bark is brown and dry, you know your tree is in trouble. Continue looking for any other signs of a dead tree.
Rot-producing may be producing fungi around the base of the trunk, like mushrooms or other fungi. You can spot bark that is chipped off or flaked on the trunks of the tree.
If you have had high winds or a storm, you could spot dead or hanging branches; in these instances, you tend to see twigs at the tips of the branches with no live buds
Once you encounter any of this, it's time for licensed Tree Care Services in North Richland Hills to help.
A certified arborist from a local tree service in North Richland Hills, TX, will consult with you to determine whether your tree should be removed or saved. Contact J. Davies Tree Care as soon as possible to schedule a tree risk assessment.
North Richland Hills Tree Removal
When you hire a professional Tree Care Service, they'll inspect your tree, determine whether it needs to be removed, and give you an estimate. Climbing a ladder with cumbersome tools to remove unwieldy branches can be extremely dangerous when removing a tree by yourself.
A Tree Care Services in North Richland Hills, TX will have certified arborists who are licensed, insured, and skilled in safely removing trees. Dead trees don't always show up to be a danger at first glance. However, once a tree reaches maturity, it is in decline or dies, posing a safety hazard.
The signs of a dead tree can be simple, but they must always be taken seriously. Dead trees are dangerous because they are small. Dead trees are unstable, and it's impossible to predict whether a storm will bring them to their knees or if they'll fall over on their own.
When your tree collapses due to pests or disease, it must be removed to avoid infecting nearby trees.

Where to Find Tree Care Services in North Richland Hills, TX
Our first-rate skills and professionalism are well-known, and we have extensive experience in all aspects of tree care and stump removal. So, if you're having tree problems and need help from a local expert, don't wait.
Contact J Davis Tree Care Solutions for the very best tree care programs or use the compact form below for a direct response.
You can even check out our customer reviews on BBB, Yelp, or Yellow Pages.

Fill in for a quick reply