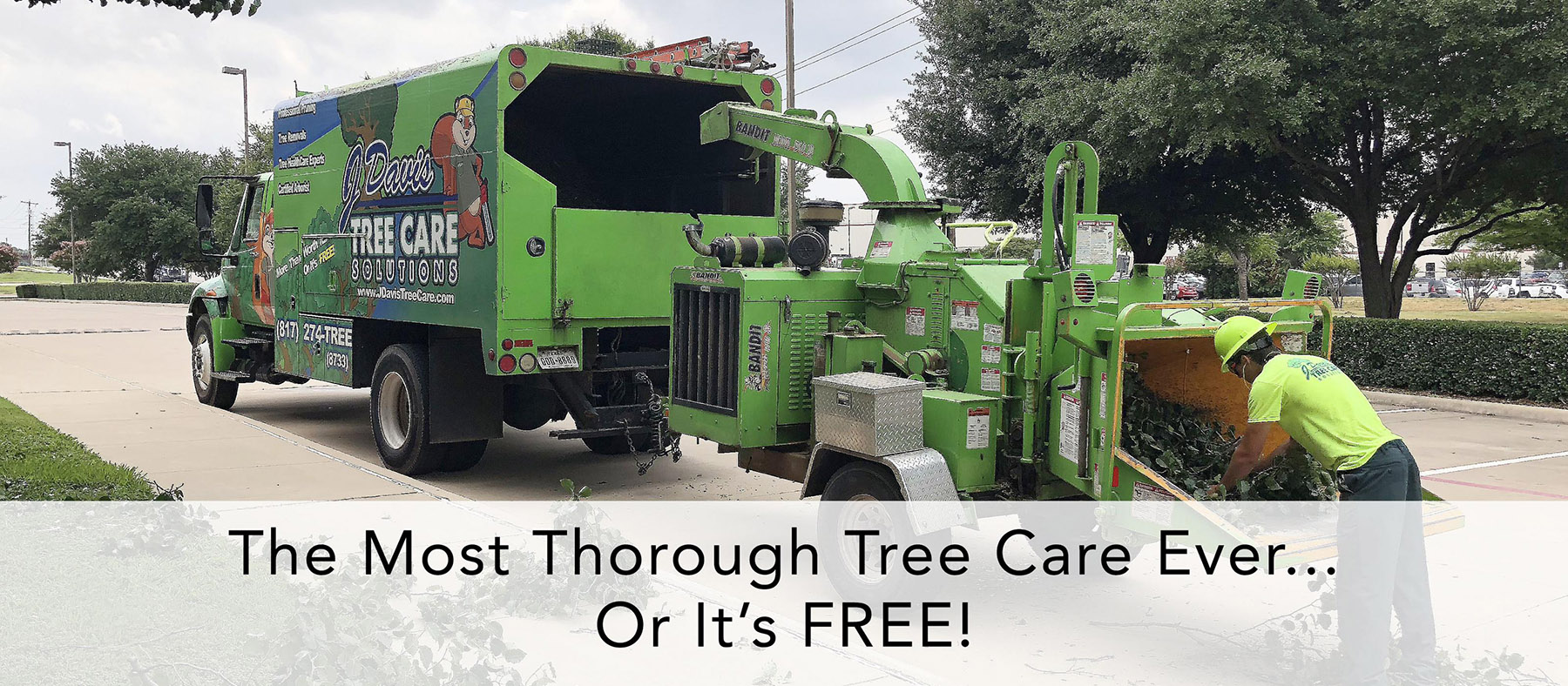 J Davis Tree Care Solutions knows how dangerous trees can be when they're sick or broken. That's why our professional tree removal services are essential in safeguarding your home and loved ones. Our highly trained arborists use the latest equipment and techniques to ensure trees are removed safely.
By hiring J Davis Tree Care Solutions for your tree removal needs, your property is in expert hands. We prioritize safety above all else and work diligently to keep our clients satisfied with our services. Contact us today for a consultation on how our professional tree removal services can safeguard your property.
Assessing Tree Hazards: Signs of a Dangerous Tree
At J Davis Tree Care Solutions, we commit to promoting tree health and safety. One way we do this is by assessing trees for potential hazards. Trees can pose a danger to people and property if they have structural weaknesses or other issues. Here are some signs that a tree may be dangerous:
First, dead branches or limbs hanging from the tree can show it is not healthy.
In Weatherford, where we provide our services, severe weather events like thunderstorms and tornadoes can increase the risk of hazardous trees.
That's why we recommend having your trees inspected regularly by a professional arborist like those on our team at J Davis Tree Care Solutions. By identifying potential hazards early on, we can take steps to mitigate them before they become a serious issue.
Tree Removal Cost: Factors to Consider
Regarding tree removal cost, there are several factors that homeowners need to consider. Foremost is the size of the tree. The larger the tree, the more expensive it will be to remove. Another factor that affects cost is accessibility. If a tree is in an area that is challenging to reach, like near a building or power line, additional equipment, and labor may be required.
The location of the tree also plays a role in determining cost. Trees near homes or other structures require extra care during removal to avoid damage, which can increase overall costs. If a permit is required for tree removal in your area, this will add to the total expense.
Emergency Tree Removal: Available 24/7
At J Davis Tree Care Solutions, we understand that tree emergencies can happen. That's why our emergency tree removal services are available 24/7 to assist you with any urgent tree-related issues.
Whether a storm has caused a fallen or damaged tree, or a diseased and decaying tree is posing a threat to your property, our experts will be there promptly to assess the situation and provide an effective solution.
Our emergency tree removal services are not limited to residential properties. We also offer our services to commercial clients who may need immediate help because of safety concerns or damage caused by fallen trees on their premises.
Contact Us for Safe and Efficient Tree Removal
J Davis Tree Care Solutions in Weatherford, TX provides professional and reliable tree removal services. We understand that removing a tree can be a challenging decision, but sometimes it is necessary for the safety of your property and loved ones.
Our certified arborists is trained to remove trees of any size or condition safely.
Contact us today for safe and efficient tree removal! Trust us with all of your tree care needs!
You can check customer reviews on BBB, Yelp, or Yellow Pages.

Fill in for a Direct Response