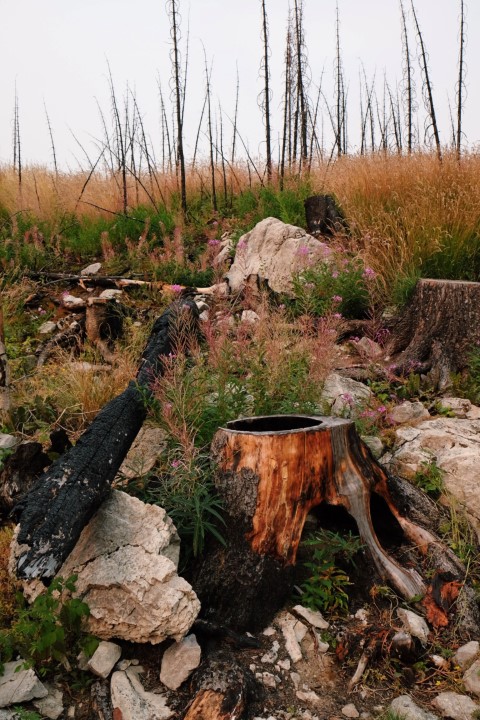 Think about dealing with tree stumps if you have any in your yard. Will you dig them up and remove them? But, on the other hand, you'd better not leave them there, would you? It's a difficult decision.
To get rid of the unsightly tree stumps in your yard, stump grinding is a great option. However, you'll want to leave them in the hands of the J Davis experts at Keller Tree Maintenance. There are a few reasons for this.
Dangerous: Stump Removal
It may appear simple to use a saw or an ax to remove a tree stump, but doing so is quite dangerous. Many things can go wrong when working with extensive machinery. In addition to this, there is the possibility of debris flying from the stump or the ground.
Many people believe that dragging a stump out with a truck is a good idea; however, this is bad.
It is common practice to use a truck or tractor to excavate the roots of a tree. Unfortunately, regardless of how robust it is, it will require repairs or severe injury to someone.
Stumps aren't a problem for tree service professionals in Keller.
Stumping is more complex than it appears, and anyone who tells you otherwise is lying. Get a handle on where to go to get rid of the stump's depth and how to clean up after the job is done.
If that happens, you'll have a gaping crater in your yard, which no one wants. In addition, if you don't altogether remove the tree's root system, it will try to grow.
Stump removal in Keller is best left to the experts.
With our stump grinding services, we can restore the aesthetics of any yard where unsightly stumps have been defaced.
To make sure your stumps are ground out of sight, Contact J Davis Tree Care Solutions for the very best tree removal programs to keep your trees in the best of health or deal with them when there is no hope.
You can also use the compact form below for a direct response; alternatively, check out our customer reviews on BBB, Yelp, or Yellow Pages.

Fill in for a fast response