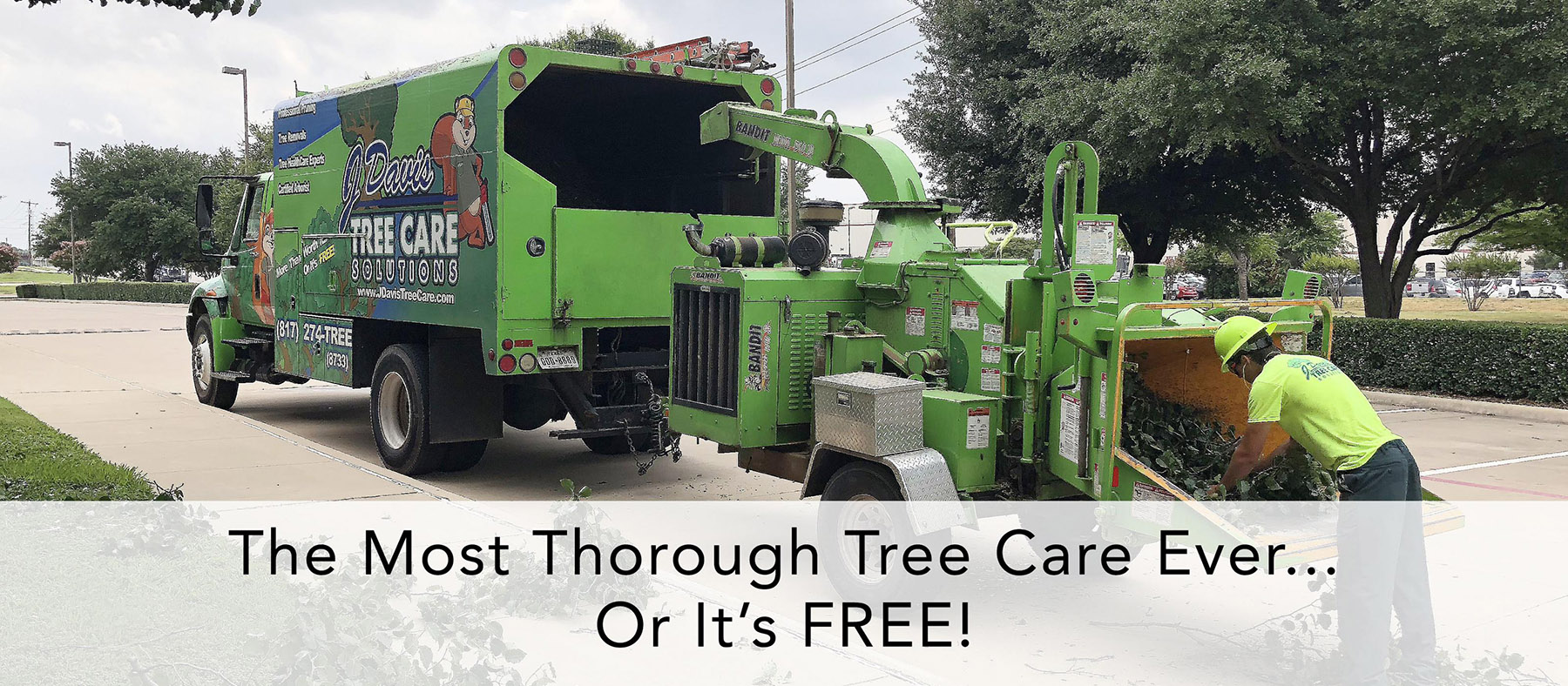 The feeling of overeating while wearing a belt is like girdling roots to your trees.
We can ease this feeling, yet your trees can't. Girdling roots need your local Colleyville tree care services to help maintain the health of the tree.
A girdling root is a lateral root that splits the surface of the earth. In this way, these roots are cutting through one side of the trunk, obstructing water and nutrients' movement across the entire tree.
Although it takes 5 to 15 years for the root to weaken the tree slowly, death can lead to a much shorter life cycle, environmentally friendly factors or disease coupled with root girdling. Here you can find out why you may need local Colleyville tree care specialists.
What Leads to Girdling Roots?
The fundamental causes of girdling roots are excessive soil placement over the roots that cause obstruction, nursery transplanting activities, and other unidentified factors.
Compacted soil over the early planning hole of the roots contributes to external growth difficulties. At the base of the planting hole, soil forces the roots to circle, increasing the chance of girdling roots.
Likewise, if a tree may not grow outside its growing container, its roots find some other way to grow, revolving at the bottom. Roots must be loosened mostly during the new tree planting process to initiate outward growth to fight against girdling.
How Pro Tree Care Services Detect Girdling Roots
If you are a beginner, detecting girdling roots can be a challenge and may require an expert.
Tree trunks flare as they feel girdling roots, close to overeating and making our stomachs bulge. This irregular flare occurs when the trunk meets the ground and may cause a straight or even narrower appearance of the trunk.
To circle the trunk above, as mentioned before, girdling roots may breach the soil line, but it is not probable. You will find unseasonably tiny leaves, prematurely dropping leaves, or a smaller canopy.
Dealing with Girdling Roots in Colleyville, TX
Preemptive steps must be considered for avoiding girdling roots. Ensure the size of your planting hole accommodates the entire tree and roots entering it when planting a tree. This shows digging a deeper hole 2 to 3 times the root ball's width and a height no deeper than the root ball so that there is no soil accumulation above the root flare.
If circling roots inside the nursery pot occur, divide them up at planting time to guarantee outward root growth. Test the root flare for any anomalies when regularly watering the new tree.
After this, we suggest consulting a certified arborist one thing they will check is the extent of these roots harming your tree. To check the condition to see if the tree is affected, and it poses a threat.
Contact J Davis Tree Care Solutions for the very best tree care programs or use the compact form below for a direct response.
You can even check out our customer reviews on BBB, Yelp, or Yellow Pages.

Fill in the form for a speedy response