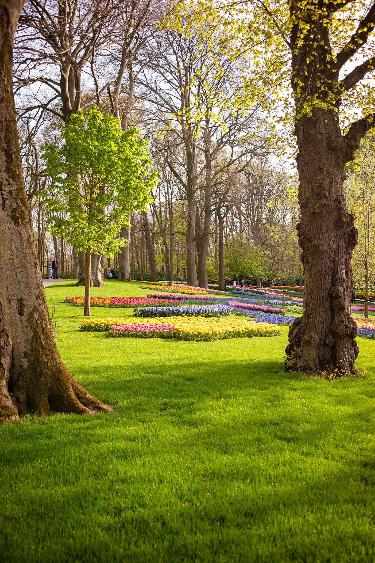 When it comes to tree removal in Keller, TX, finding the right company is crucial for a safe and efficient process. Whether you have a hazardous tree, need to clear space for a construction project, or want to remove a tree that's causing damage, choosing the best tree removal company like J Davis Tree Care Solutions is essential.
In this article, we'll guide you on quickly locating and selecting the top tree removal companies in Keller, TX, so you can get the job done promptly and professionally.
Research Local Tree Removal Companies:
Start by researching the tree removal companies operating in Keller, TX. Look for companies with a strong online presence, positive customer reviews, and a good reputation in the community.
Visit their websites to learn about their services, experience, and credentials. It's essential to hire a licensed and insured company to ensure they have the expertise and coverage needed for safe and responsible tree removal.
Check for Safety and Equipment Standards:
Tree removal is a hazardous job that requires the right equipment and safety protocols. Make sure the companies you consider have skilled and certified tree removal professionals who follow industry safety standards.
Ask about the equipment they use, such as cranes, bucket trucks, and protective gear. A company that invests in modern and well-maintained equipment is more likely to handle the job efficiently and safely. J. Davis Tree Care Solutions is aware of all that is needed and follow all the protocols.
Request Multiple Quotes:
Obtain quotes from at least three reputable tree removal companies in Keller, TX. While you may be in a hurry, it's crucial not to skip this step. Comparing multiple quotes allows you to understand the cost breakdown and services offered by each company.
Keep in mind that the cheapest option may not always be the best choice. Consider the company's experience, expertise, and reputation alongside the pricing.
Check for Insurance Coverage:
Before finalizing your decision, ensure the tree removal company carries liability insurance and workers' compensation coverage.
This coverage protects you from potential liabilities in accidents or property damage during the tree removal process. Ask for proof of insurance and verify that it is current and sufficient to cover any potential risks.
Seek Recommendations and Referrals:
If you need to find a reliable tree removal company quickly, ask friends, neighbors, or colleagues for recommendations. Word-of-mouth referrals can provide valuable insights into the quality of service a company offers.
Additionally, local community forums and online platforms may have discussions or reviews about tree removal companies in Keller, TX, that can help you make an informed decision.
Look for Emergency Services:
In some cases, you might need urgent tree removal services, especially after severe storms or tree-related accidents.
Consider hiring a company like J. Davis Tree Care Solutions that offers emergency tree removal services in Keller, TX. Having a company you can rely on during emergencies can give you peace of mind and a quick resolution to any hazardous situations.
Where To Find Premium Tree Care in Keller TX
Finding the best tree removal company in Keller, TX, doesn't have to be daunting, even when you're in a hurry. You can quickly identify a reputable and reliable tree removal partner by researching local companies, checking safety standards and insurance coverage, requesting quotes, seeking recommendations, and considering emergency services.
For fast and professional tree removal services in Keller, TX, To schedule a free consultation with our arborists, contact J Davis Tree Care Solutions today.
You can even check our customer reviews on BBB, Yelp, or the Yellow Pages. Our licensed professionals are committed to providing safe and efficient tree removal solutions to meet your needs.

Fill in for a fast response