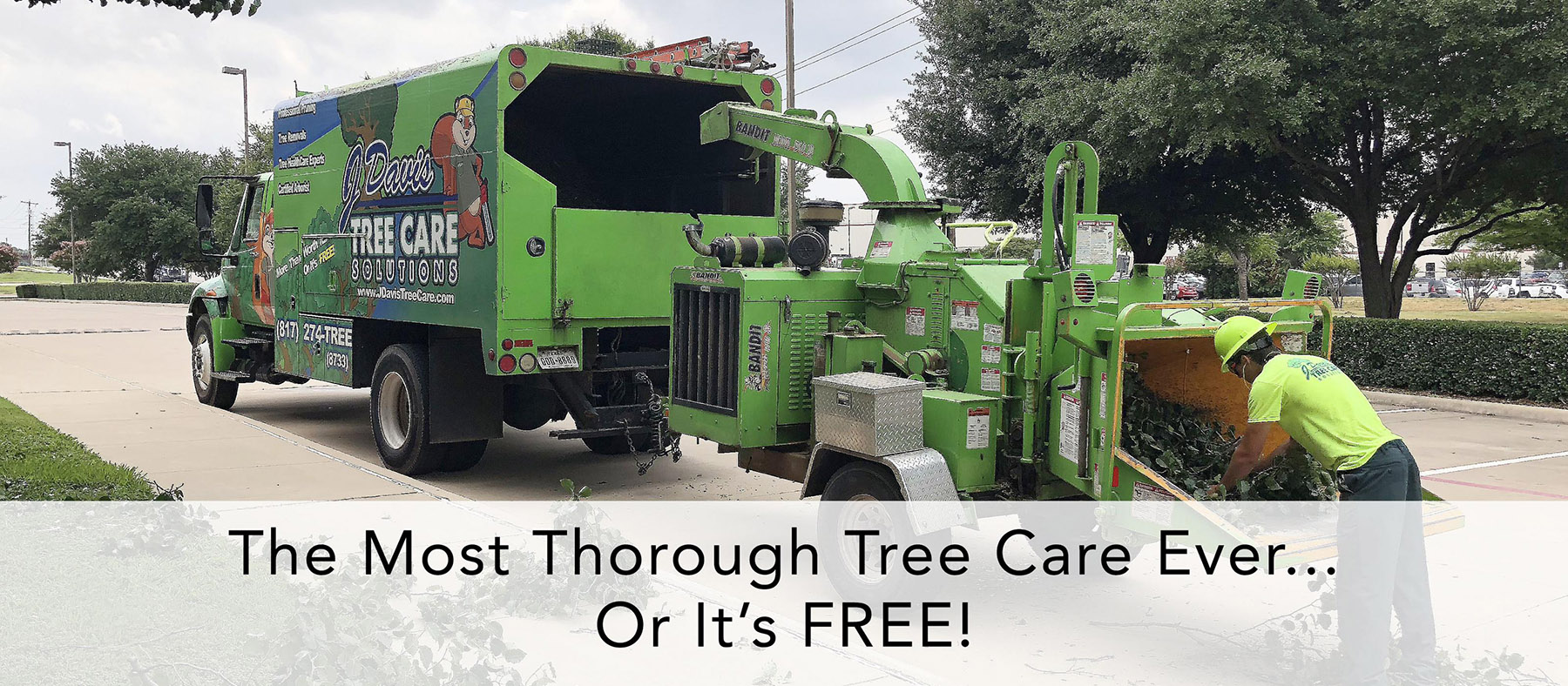 Are you worried about your trees' readiness for the warmer spring weather? From heavy winds to droughts, preparing your trees for spring requires specialized care and attention. Fortunately, J Davis Tree Care Solutions has all the tools and expertise to prepare your backyard for the upcoming season.
At J Davis Tree Care Solutions in Haltom City, we understand that tree care isn't always a straightforward job - mainly when much of it depends on the unpredictable weather of any season.
That's why our team considers each tree's environment and customizes every service accordingly. With years of experience in large-scale and residential tree services, there is no project too big or small for us to handle.
Offering Expert Pruning Services
Whether you're looking to address an issue before it arises or preparing your trees beforehand, pruning is essential for proper growth and development in most trees.
At J Davis Tree Care Solutions in Haltom City, we provide safe shaping and balanced pruning services that promote healthy living conditions while maintaining aesthetic appeal.
Year-Round Disease Management
Trees can be susceptible to diseases caused by environmental pollutants and everyday wear and tear from natural visitors like birds and insects.
As certified arborists, we have many solutions to manage pest infestations while keeping insecticides at bay as much as possible by using more natural methods like strategic pruning.
Comprehensive Pest Control
Speaking of pests, some insects can cause severe damage if left unmanaged over long periods. Still, luckily, our experts can provide preventative treatments against specific pests through whichever pest control protocols work best for you and your yard's needs (this includes monitoring potential problems year-round).
Root Deepening & Stabilization Strategies
Root deepening is different from most lawn sprinklers because it focuses on getting water deeper into the soil. Positions near sensor probes are set at desired depths.
By making aeration channels when installing, trenching creates a self-sustaining cycle that improves plant health by letting more oxygen move through the soil.
With our reliable stabilization strategies, the designs of these kinds of instruments are made to fit the exact needs of the environment around us.
Where To Get Hold Of Premium Haltom City Tree Care
If you want expert advice on preparing your trees to look their best this spring – contact J Davis Tree Care Solutions in Haltom City today! or use the compact form below for a direct response.
Our impressive knowledge surrounding everything from pest management to root stabilizing will ensure those cherished plants stay healthy this coming season!
You can check customer reviews on BBB, Yelp, or Yellow Pages.

Fill in for a Direct Response