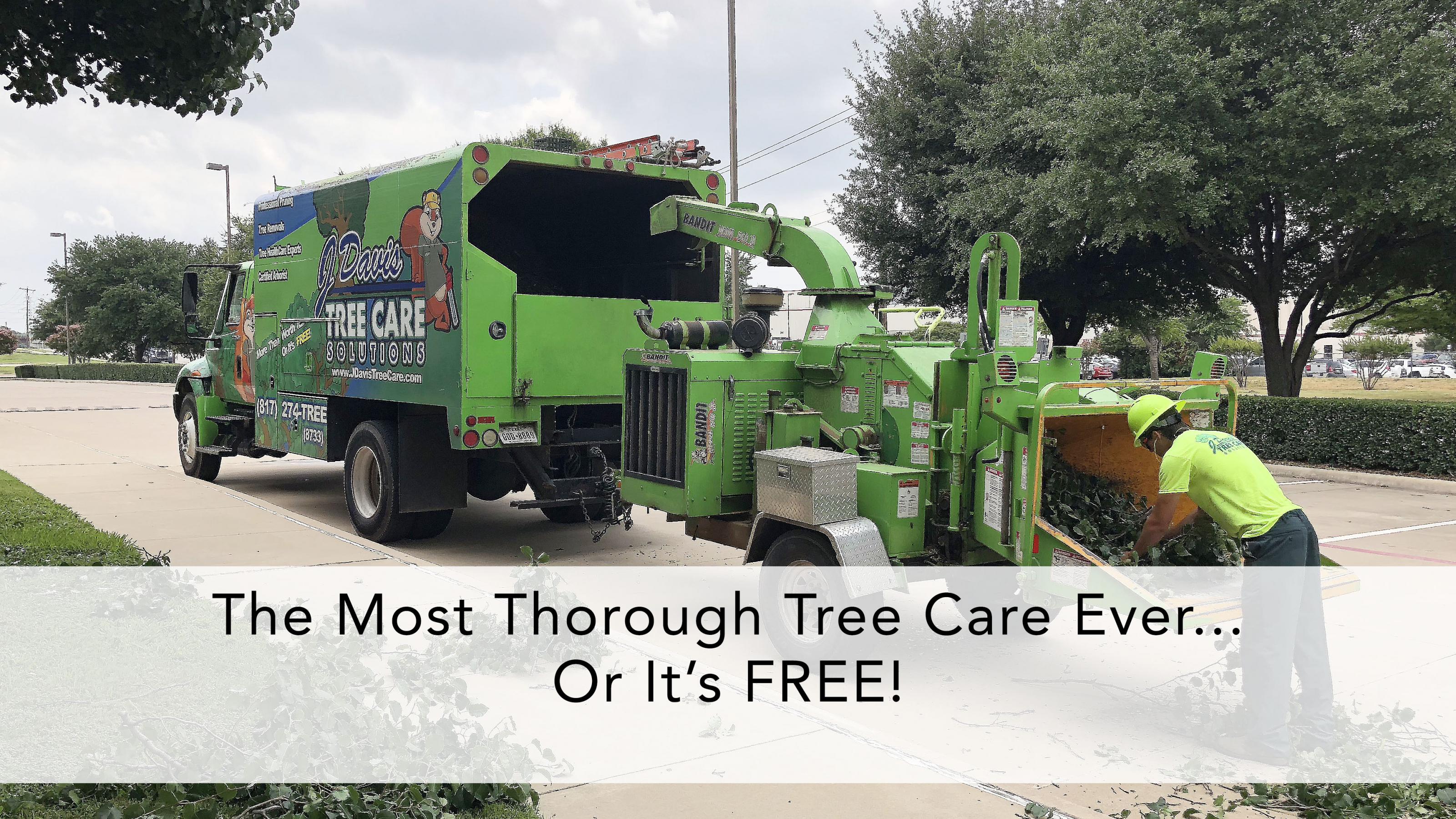 What do I need for stump grinding? Sometimes the only option is to cut down a tree and remove it from the property. An invasive tree may need to be removed if its growth poses a threat to the public's health. A tree may also need to be removed if it is nearing death. Leave tree service Fort Worth tree removal to the professionals.
After the tree has been removed, the stump remains. The tree stump may be unattractive and detract from the property of but pulling the stump out of the ground is a different story.
There are alternatives to digging up the stump. Another is stump grinding. Stump removal and stump grinding have their benefits and drawbacks, but both require a tree service.
The homeowner must understand the distinctions between these two duties in order to make an informed selection based on the value of their home and property and which Fort Worth tree removal expert they require.
Stump removal involves removing the entire tree's root system and tendrils from the soil. Once finished, the ground will be a chasm. This can be a positive or terrible thing, depending on your plans for the property.
Advantages of stump removal
The tree is gone, stump roots and all, leaving a "clean" aspect.

The tree won't grow back without roots.

A new tree can be planted in its place.

No injuries or property damage because of a semi-invisible stump.
Disadvantages of stump removal
A gigantic task that gets larger with larger trees.

It makes an unsightly hole. Unless you plan to plant a tree or build something in this spot, filling the hole with soil is better.

Not a "green" solution
Stump grinding involves removing the stump and its supporting structures to the ground, where they will naturally rot away.
Advantages of stump grinding
Professional tree removal companies have it much easier.

Requires less advanced equipment than stump removal

Faster than stump removal

No unsightly hole
Stump removal disadvantages:
Small sprouts may shoot from the stump because of the roots remaining.

The visible roots may create unsightly deterioration.

Roots can cause health and safety issues.
Where to Find Fort Worth Stump Removal?
Consult a tree service Fort Worth professional arborist for your tree removal and stump difficulties. They can offer a professional opinion on your situation. This will help you pick the best choice for your needs.

Fill in for a Quick Response