Are you looking to transform your outdoor space into a captivating and inviting oasis? Look no further than J Davis, the leading tree trimming services provider in Grapevine, TX.
With our expert team of arborists and cutting-edge techniques, we specialize in enhancing the aesthetic appeal of your trees while ensuring their health and longevity.
Unruly Trees Diminish the Beauty of Your Landscape
Overgrown branches, uneven growth, and unkempt foliage can diminish the overall beauty and harmony of your landscape.
Not only do these unruly trees create an unsightly appearance, but they can also pose safety hazards during inclement weather. It's essential to address these issues promptly and effectively to maintain the visual appeal and safety of your property.
The Consequences of Neglecting Tree Trimming
By neglecting tree trimming, you risk compromising the health and structural integrity of your trees. Untrimmed branches can become susceptible to diseases, pests, and decay, which can spread to other healthy parts of the tree.
Additionally, unbalanced growth can lead to instability, increasing the chances of branches breaking and falling during storms or high winds.
Expert Tree Trimming Services from J Davis
At J Davis, we understand the importance of professional tree trimming in maintaining the beauty and health of your trees.
Our highly skilled arborists employ the latest pruning techniques to achieve optimal results. By carefully removing deadwood, shaping the canopy, and strategically thinning the branches, we can enhance the natural beauty of your trees while promoting their overall well-being.
Affordable Services You Can Trust
We believe that expert tree trimming should be accessible to all homeowners. That's why we offer affordable services without compromising on quality.
Our team is equipped with state-of-the-art tools and extensive knowledge to handle trees of all sizes and species. We take pride in our attention to detail, ensuring that every tree receives the care and precision it deserves.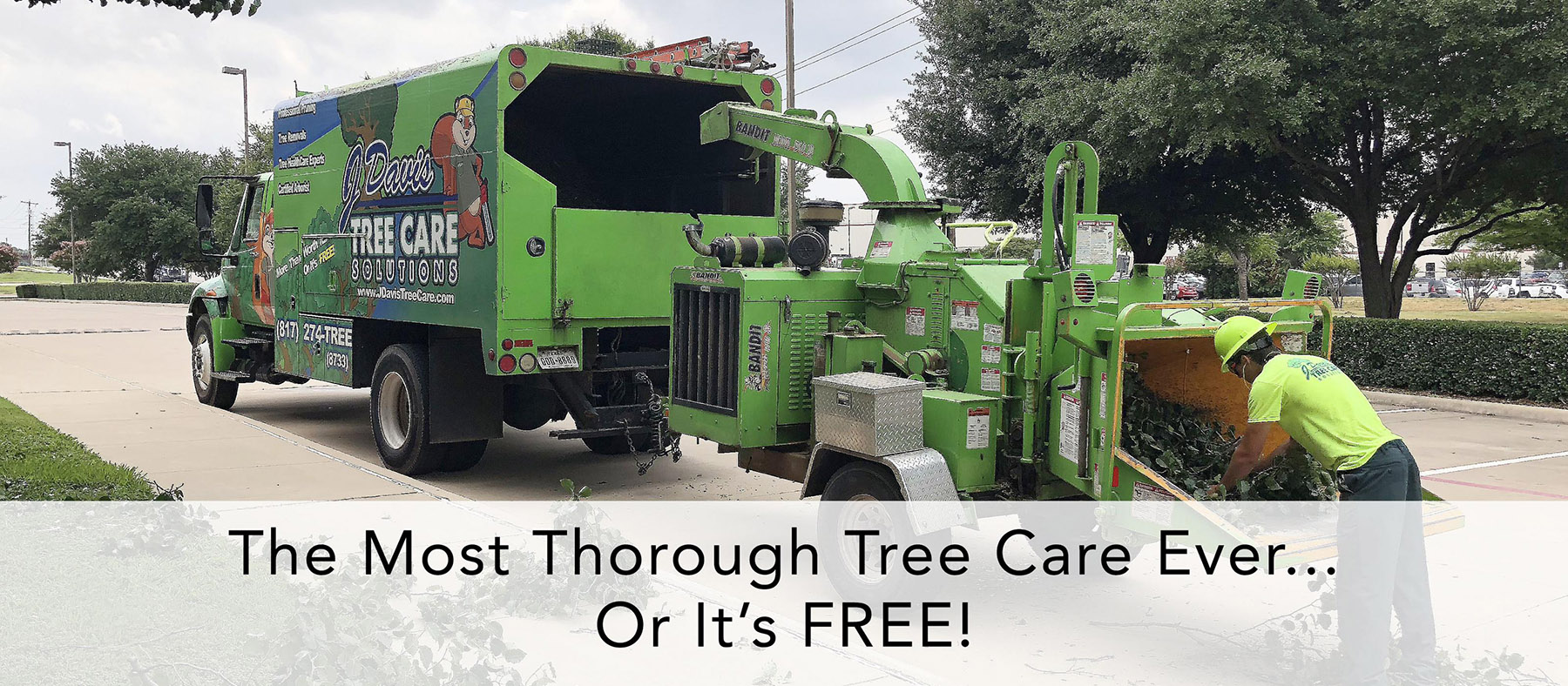 Transform Your Landscape Today
Don't let unruly trees detract from the beauty of your landscape. Contact J Davis for affordable tree trimming services in Grapevine, TX.
Our expert team is ready to revitalize your trees and transform your outdoor space into a picturesque haven. Trust us to deliver quality results that will leave you and your trees satisfied for years to come.
You can check customer reviews on BBB, Yelp, or Yellow Pages.

Fill in for a Direct Response