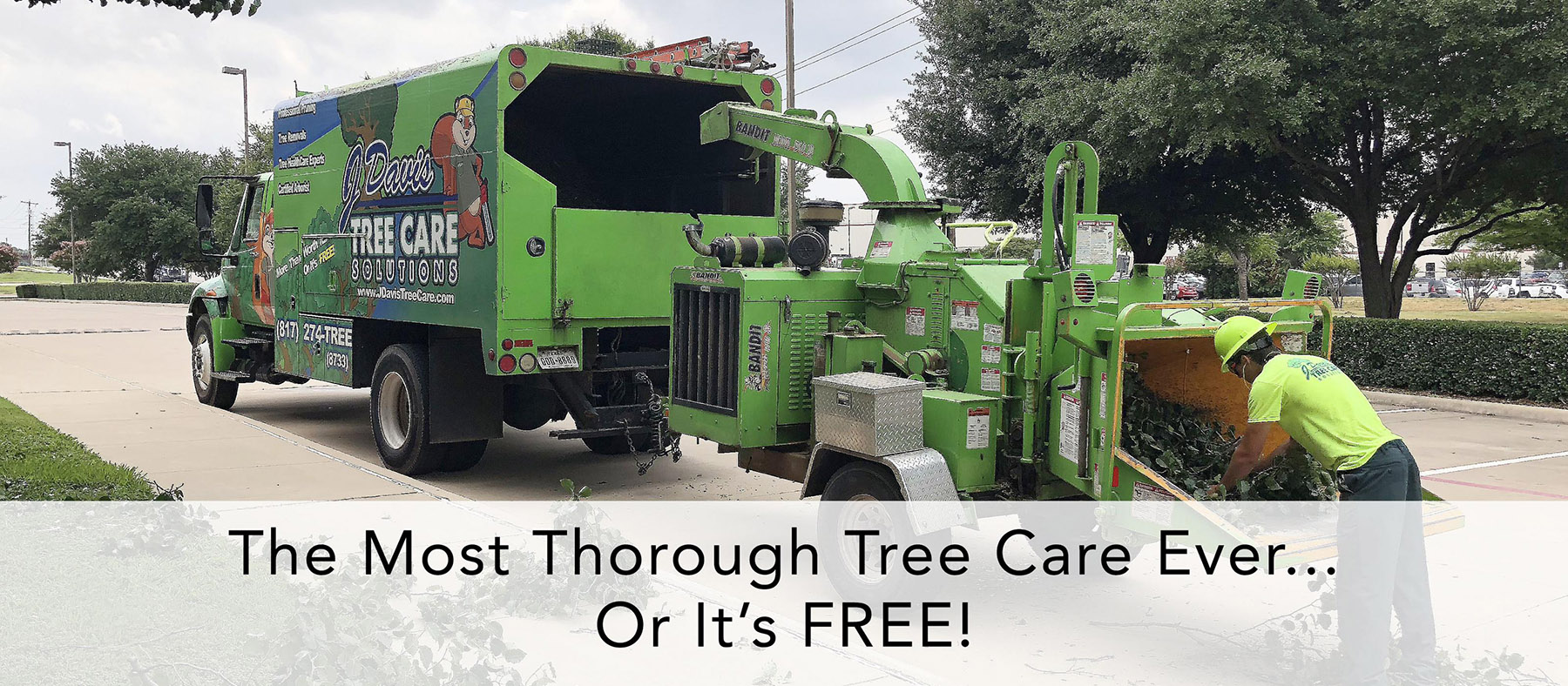 At J Davis Tree Care Solutions, emergencies can happen anytime. Our team is always ready to provide fast and reliable emergency tree services. Whether it's a fallen tree blocking your driveway or a hazardous branch hanging dangerously over your property, you can count on us to respond promptly.
Our emergency tree services include pruning oaks and other trees that immediately threaten your safety or property. Our skilled arborists have extensive knowledge of tree care practices and use state-of-the-art equipment to ensure the job is done safely.
Trust J Davis Tree Care Solutions for all your emergency tree needs; we're here to help when you need us most!
24/7 Emergency Tree Care Services
At J Davis, we understand the importance of an immediate response in tree emergencies. That's why our 24/7 emergency tree care services are always available for you. Whether a storm has caused a tree to fall and block your driveway or you notice a hazardous branch in your yard that needs pruning immediately, our team is equipped and ready to help.
Pruning trees is essential to maintaining healthy growth and preventing potential hazards. Our team at J Davis specializes in oak pruning, which requires extensive knowledge and skills. Oak trees are known for their longevity but require proper care and maintenance to stay healthy.
We take pride in providing top-notch emergency tree care services with quick response times, quality artistry, and competitive pricing. Trust us with all your emergency tree care needs—we're here 24/7!
Prompt Emergency Tree Removal
Regarding emergency tree removal, J Davis Tree Care Solutions understands the importance of acting swiftly.
In Weatherford, Texas, tree trimming is vital in preventing accidents during severe weather conditions such as thunderstorms or hurricanes. Even well-maintained trees can risk your property and safety due to sudden high winds or unforeseen circumstances. That's precisely where our team excels: offering prompt responses and taking immediate action to eliminate any hazards.
Don't hesitate to contact us today for dependable emergency tree removal services in Weatherford, Texas!
Emergency Tree Pruning and Trimming for Hazardous Trees
At J Davis Tree Care Solutions, our trained professionals specialize in handling emergency tree care. Equipped with specialized tools and techniques, we ensure the safe removal of branches or entire trees while preserving the health of the remaining ones.

If you suspect a hazardous tree on your property, act swiftly. Contact J Davis Tree Care Solutions for prompt and effective emergency tree pruning and trimming services, safeguarding your family, property, and surroundings.
Call Us For Immediate Emergency Weatherford Tree Care Services
At J Davis Tree Care Solutions, emergencies can arise at any time. We offer immediate-response tree care services to help our clients manage unexpected tree-related issues. Our professionals are available 24/7 to provide quick and reliable help when you need it the most.
Whether you have a fallen tree blocking your driveway or an overhanging branch posing a safety hazard, our expert technicians are equipped with the tools and skills to address any urgent situation. We take pride in our ability to quickly assess the issue and implement effective solutions that minimize damage and ensure safety.
So, if you need emergency tree care services, don't hesitate to call us at J Davis Tree Care Solutions. Our friendly staff will happily assist you and dispatch a team of professionals immediately.
You can check customer reviews on BBB, Yelp, or Yellow Pages.

Fill in for a Direct Response