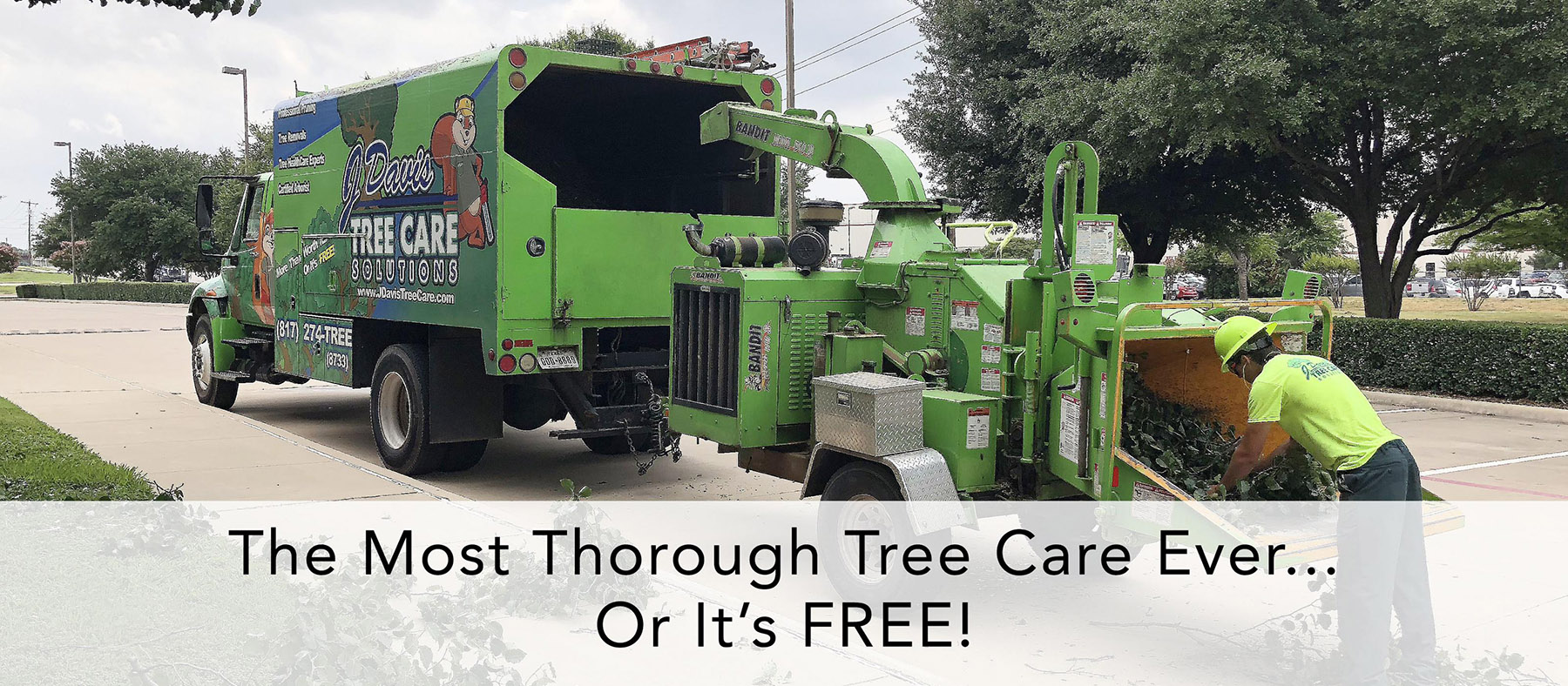 Tree care services are essential to maintaining your trees' health and aesthetics. But do these services require a license?
The answer is a resounding yes if you live in Arlington, TX. As a reputable tree care company, J Davis takes pride in upholding all necessary certifications and licenses to provide our customers with top-notch tree trimming, pruning, removal, and fertilization services.
Why Do Arlington Tree Care Services Need to be Licensed?
Tree care professionals handle various tasks requiring specialized knowledge and training. Pruning and trimming trees, for example, requires a thorough understanding of tree biology and how to remove branches properly without damaging the tree.
On the other hand, tree removal involves heavy machinery and a thorough knowledge of safety protocols.
Obtaining a license ensures that tree care professionals have the necessary knowledge and training to perform these tasks safely and effectively. It also protects homeowners by holding tree care companies accountable for their work. In Texas, the Texas Department of Agriculture's Structural Pest Control Service must license tree care services.
The Importance of Choosing a Licensed Tree Care Company
When it comes to tree care services, choosing a licensed and insured company is essential. Working with an unlicensed tree care company can be risky – you are potentially paying for subpar services and may also be putting your property and loved ones at risk.
At J Davis, we are fully licensed and insured to provide top-quality tree care services to our customers. Our team of certified arborists has the knowledge and experience to properly care for your trees, ensuring they stay healthy and beautiful for years to come.
Choose J Davis for Reliable Tree Care Services in Arlington, TX
If you need tree care services in Arlington, TX, don't hesitate to contact the professionals at J Davis. Our team of certified arborists provides our customers with top-notch tree trimming, pruning, removal, and fertilization services.
Contact us today to schedule your tree care services and protect the health and beauty of your trees, or use the compact form below for a direct response.
You can also check customer reviews on BBB, Yelp, or Yellow Pages.

Fill In For A Quick Response