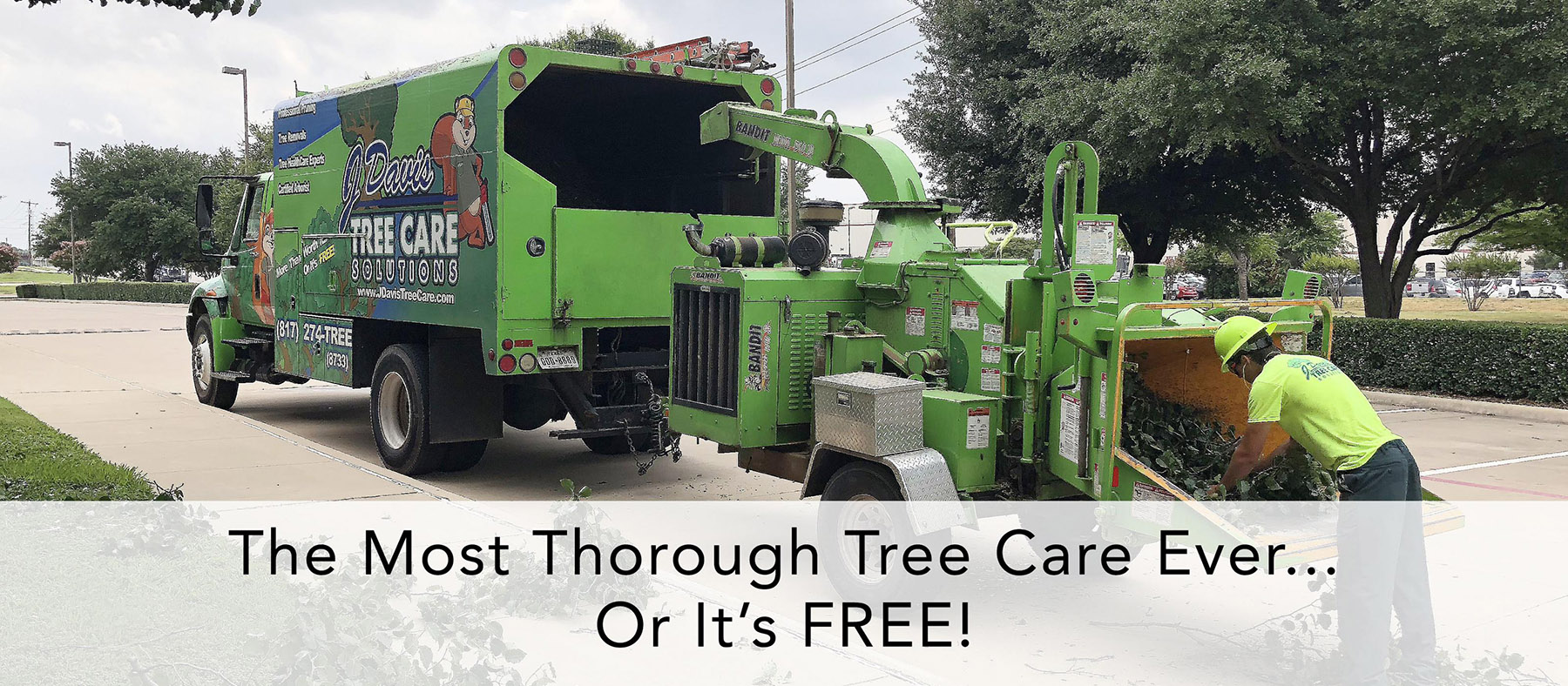 Are you looking for affordable tree removal services in Texas? Look no further than J Davis, a team of professional arborists with years of experience in tree care and removal.
Whether you need to remove a dangerous tree from your property or simply want to clear space for a new project, our team can help.
Here you can find out why you need professional Irving, TX tree removal.
Why Choose J Davis for Tree Removal?
At J Davis, we understand that tree removal can be a daunting task. That's why we make it our mission to provide affordable and efficient services tailored to your specific needs. Our team of experienced arborists is equipped with the latest tools and techniques to remove any tree safely and effectively.
In addition to our Irving, TX, professional services, we offer our customers free quotes. This allows you to clearly understand the project's cost and scope before any work is done. Plus, we offer a satisfaction guarantee, so you can trust that the job will be done right the first time.
Why Irving, TX Tree Removal is Important:
Tree removal is essential to maintaining your property's safety and health. Dead or dying trees can seriously threaten your home and family, as they can easily fall or cause damage during a storm. In addition, removing a tree can also free up space for new growth and development on your property.
Sometimes, saving a tree through pruning or other treatments may be possible. However, if a tree is beyond saving, removing it as soon as possible is best to prevent any potential damage or hazards.
Where To Find Premium Tree Removal Services in Irving, TX
Don't wait any longer to address the trees on your property. Contact J Davis today to schedule your free quote and see how our professional team can help you with affordable tree removal in Texas. Trust us to handle all of your tree care needs safely and efficiently.
We are confident that you will be impressed with the results of our professional service, So Contact us today to schedule your tree care services and protect the health and beauty of your trees, or use the compact form below for a direct response.
You can also check customer reviews on BBB, Yelp, or Yellow Pages.

Fill In For A Quick Response