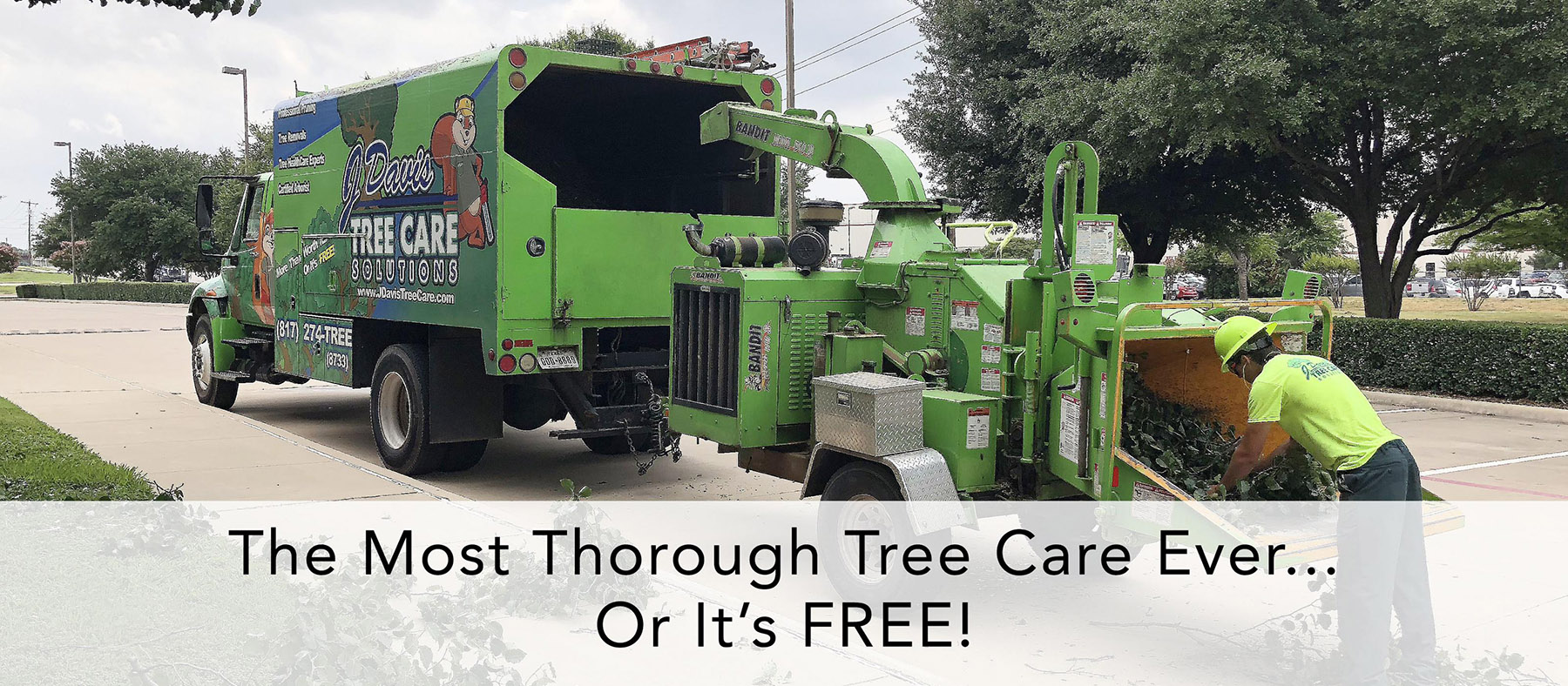 J Davis Tree Care Solutions is the go-to company in Weatherford for affordable and quality tree care services. We understand trees are a valuable addition to any property, so we strive to provide our clients with the best possible care at an affordable price.
Our certified arborists have years of experience providing tree pruning, removal, and maintenance services.
We believe that quality should never be compromised because of affordability. We use state-of-the-art equipment and follow safety protocols to resolve your trees' needs. We offer free consultations so you can get an accurate estimate with no hidden fees or surprises.
Competitive Pricing for Expert Weatherford, TX Tree Care Services
At J Davis Tree Care Solutions, we offer expert tree care services at competitive prices. We understand that tree care can be a significant investment for homeowners and businesses, so we strive to make our services accessible to everyone.
Our certified arborist team has years of industry experience, allowing us to provide top-notch service without breaking the bank.
We also offer free estimates, so you know exactly what you'll pay before any work begins. You're receiving high-quality service at a fair price with J Davis Tree Care Solutions.
No Hidden Fees: Transparent Pricing Policy
At J Davis, we believe in transparency and honesty regarding pricing. Our pricing policy is straightforward - no hidden fees or surprise charges exist. We want our clients to trust us and feel confident they get the best value for their money.
We understand that hidden fees have burned many businesses in the past, so we prioritize providing transparent pricing upfront. Our clients know exactly what they will pay before any work begins, so there are no unpleasant surprises. This allows them to budget appropriately and plan without worrying about unexpected expenses.
Flexible Options for Your Convenience
At J Davis, we understand that not everyone has the same financial situation. That's why we offer flexible payment options to ensure our services are accessible to everyone. We believe everyone deserves quality service, regardless of their budget.
At J Davis, we aim to provide our clients with convenience and peace of mind. By offering flexible payment options, we hope to ease financial stress and make investing in your online presence easier. We want you to feel confident in your decision to work with us and know that we value your business by providing accessible solutions for all budgets.
Get Quality Tree Care Services at Affordable Prices
When you choose J Davis Tree Care Solutions for your tree care needs, you can be confident you're getting the best value for your money.
Our affordable prices and commitment to quality make us the go-to choice for homeowners and businesses needing professional tree care services.
Contact us today to schedule a consultation with one of our expert arborists and experience the difference that J Davis Tree Care Solutions can make for your trees!
You can check customer reviews on BBB, Yelp, or Yellow Pages.

Fill in for a Direct Response