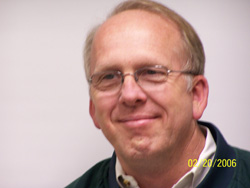 You want to see your yard made better. It is your dream to have a yard that others are envious of and that impresses those who come out into it. It is your dream to have a yard that you can use for playing with your kids and to have a yard where you can sit in the shade and relax when the weather is warm. We are here to help you care for the trees in your yard so that you can appreciate the whole yard and the space that you have available outside your home. Trust our professional tree pruning services in Keller, TX.


When a certain branch on a tree needs to be cut back for the benefit of the whole tree, it is important that it is cut back in the right spot. A branch should be trimmed in a certain way if the whole tree is going to be healthy. We have worked on a number of trees and we know which parts of the trees that we work on need to be trimmed off. We know how to offer professional tree pruning help in Keller, TX and we will make sure that your trees are all not only looking nice but growing well, as well.
You want the best help if you are going to spend money to have your trees pruned. If you are going to pay for any work to be done in your yard, you want it to be done right. We would like to make you happy with your yard and the work that we have done there more than anything else, and we will try to do that.