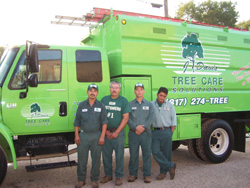 You might be wondering why tree trimming is important in Southlake, TX. Well, look at your surroundings. Do all the trees look nice? Are they trimmed and well maintained?

If you have answered yes, then you might already know why tree trimming is important in Southlake, TX! It's a way of keeping the beautiful trees neat and organized. Plus, it's a great way to keep your trees healthy and free of any fungus.


Now, you might be looking for companies that specialize in tree trimming or are good enough to say, the most thorough tree care ever...or it's free! A simple search on the internet can give you enough information about a company as you can simply see the reviews and decide whether it's the right fit for what exactly you are looking for or not!


Even though you are living in the age of information technology, it's important to keep your trees healthy. Your surroundings should give out positive vibes and nature looks even more beautiful when trees are cared for! The beauty of our planet can increase to multiple folds if all the people are trying their best to keep the trees healthy. Or at the very least, take care of the surroundings.


A great tip to find a reliable service provider is that you can look at the official website. From the section of the FAQs, you would get enough information. Plus, you would know what types of services the company offers so that when you need the services, you know where to go!

Wrapping It Up


Trees are an important part of your environment. You should focus on the trimming of the trees by contacting the right company that can help you in a variety of ways. Doing so can help the trees stay strong and healthy. Plus, you can enjoy the fruits and beauty all around!