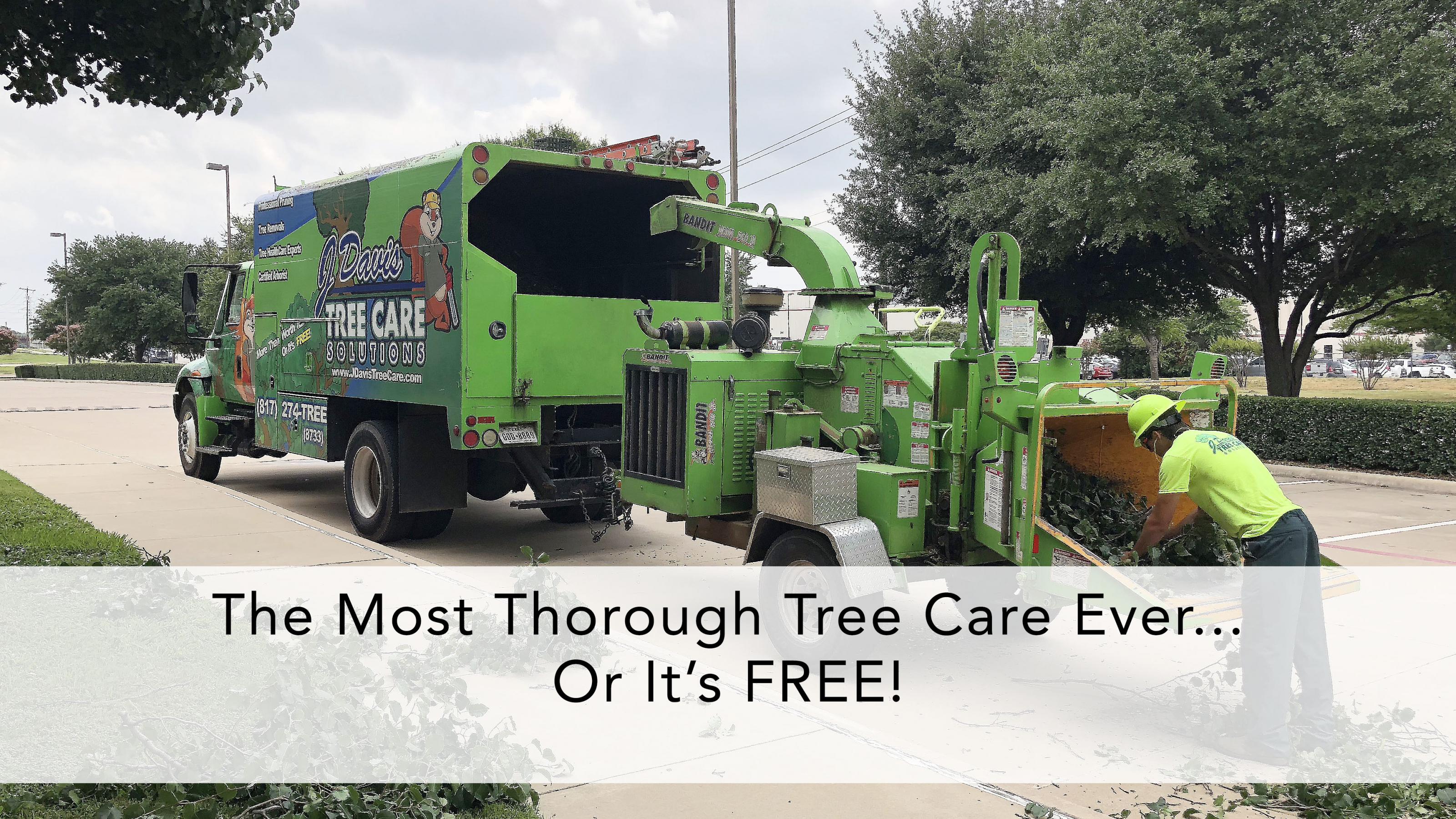 Which trees damage foundations? Although oaks, poplars, and ash trees are the most common causes of foundation problems, various other trees can cause problems. Norway maple, silver maple, sweetgum, sycamore, and tulip tree are examples of deciduous trees.
These can not only weaken the foundations, but they can also collapse or break without warning if they are ill. The roofs of your houses, roads, motorcycles, power lines and neighboring properties may all be severely damaged.
J. Davis Tree Care Services would like to provide you with the following details from a professional Northlake, TX tree removal specialist if you're concerned about the safety of your home.
How Do I Get Rid of a Large Tree? Northlake, TX
A tree with a diameter of 8 inches or more around the trunk should be removed by a professional arborist, according to experts such as J. Davis Tree Care Services.
You will get advice and suggestions from your nearest garden center, tree nursery, or university extension program. Be cautious of people who go door-to-door providing low-cost tree-trimming services. Most respectable businesses are far too busy to accept jobs in this manner.
Health and Tree Removal Location
The health and location of your tree in Northlake, TX, can often influence its removal. Trees in an accessible and open area on your property would be easier to remove because J. Davis Tree Care Services' equipment and staff would have greater access.
If the tree grows too close to your home or nearby power lines, there could be dangerous obstacles that prevent it from being removed, increasing your insurance premiums.
Since dead, dying, or damaged trees need more care and expertise to harvest than healthy trees, health is a factor.
Finding Tree Removal Pros in Northlake, TX
Please contact an ISA trained arborist at J. Davis Tree Care Services if you have trees that need to be cut down on your property.
We are a fully licensed and insured tree service that works on both residential and commercial properties.
If you'd like more information, Contact J Davis Tree Care Solutions for the very best tree programs or use the compact form below for a direct response.
You can even check out our customer reviews on BBB, Yelp, or Yellow Pages.

Complete form for a fast response