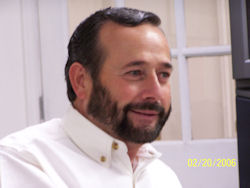 Often, trees require the application of fertilizer to stimulate their growth and make them healthy. Once the fertilizers have been applied, the soil becomes enriched with the necessary nutrients that aid in stimulating growth. However, there are some factors such as soil erosion, poor drainage, and many others that can cause these trees to weaken hence, inhibiting their growth. The advanced tree fertilization services in Arlington, TX Davis Tree care will help the trees grow tall and health again.


Our Fertilization Services

Our certified arborists follow stringent fertilization standards to ensure that the health status and optimal structure of your tree is maintained even after the fertilization process. They have been trained to understand that if fertilization is not correctly done, it turns out to be dangerous, not just to the health of the tree but also to the environment. For this reason, they will protect the trees from damage.
Service Areas

The company offers its fertilization services in the mid cities including Arlington, Fort Worth, Irving, Grapevine, Flower mound, Colleyville, Lewisville, Southlake.

What Unique Features will our Company offer you?

• The fertilization program will make all the hungry and tired trees in your homestead look vigorous therefore, beautifying your landscape.

• Our tree fertilization programs are carried out by a certified arborist. This guarantees our clients of quality services that are worth their cash.

• Meet the most thorough tree care ever… or it's free and enjoy the benefits that come along with hiring the company.

• The services offered by this outstanding firm are of Risk-Free guarantee. You are therefore assured of services that will meet your preferences.
Contact Us

If you have been looking for a company that will offer you the best tree fertilization services in Arlington, TX, worry no more. Davis Tree Care has got you covered! Contact us now at 817-274-TREE (8733) and speak to our "LIVE" customer care person at our office.