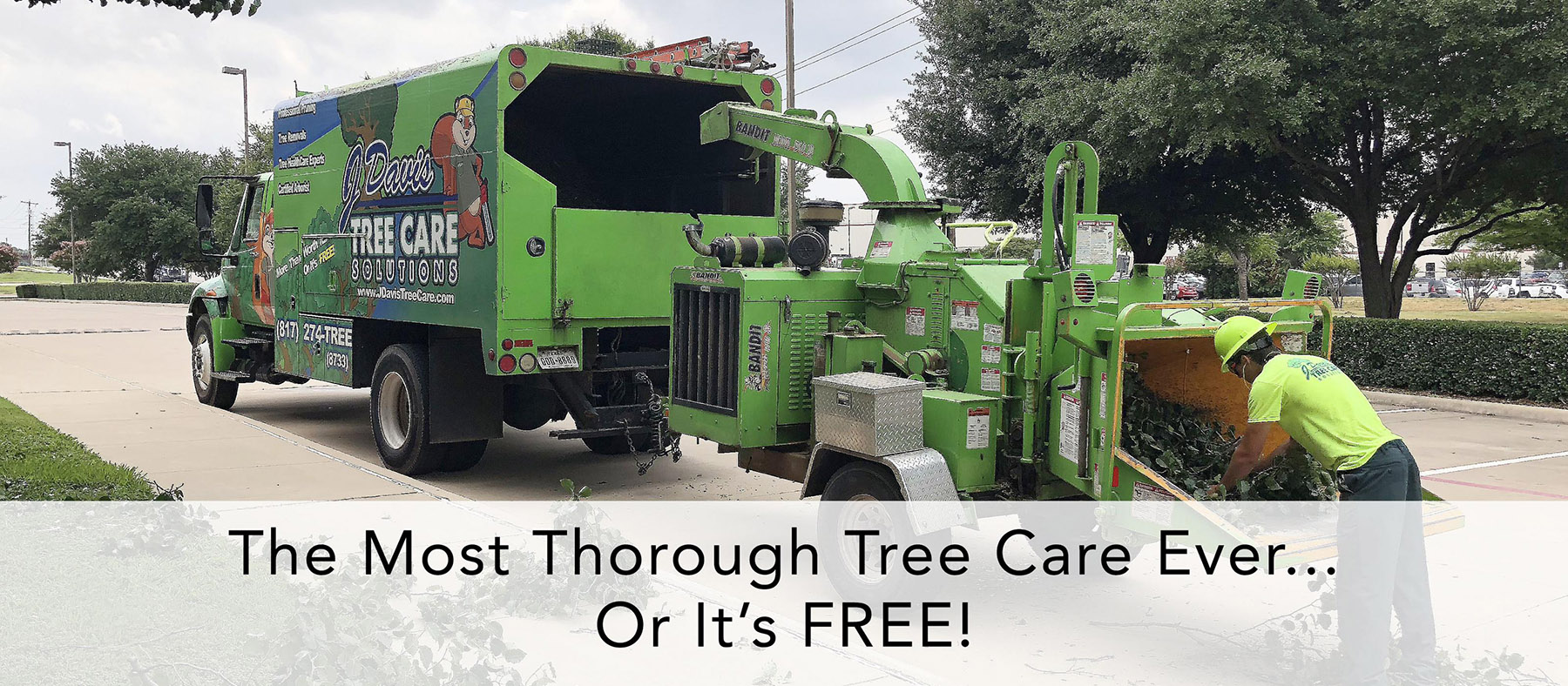 Can you put shrubs around your garden? We're willing to bet that your yard has different kinds of trees, plants, and water features. But, even if you can't quite put your finger on it, something doesn't seem right. Without a doubt, a shrub can be an essential part of your landscaping.
Here are five good reasons to call Weatherford Tree Care Services and have a shrub in your yard.
Privacy From Perimeter Shrubs
This is a predicament that everyone has faced at some point. You head outside to the backyard for some quiet time but are interrupted by your inquisitive next-door neighbor peeking over the fence. Having a shrub installed by Weatherford Tree Care Services is a great way to cover unsightly areas and make your yard feel more like an oasis.
If you're looking for a permanent screen in your yard, evergreen bushes are a good option. Not too much longer, and you can relax in your backyard once more.
Weatherford Tree Care Services Will Improve Your Property's Curb Appeal.
In no way are shrubs an eyesore. If your local tree service, J Davis, has any suggestions, go for shrubs that bloom at different times, have colorful fall foliage, or have attractive bark.
Do you feel like there's too much going on in your backyard? Some shrubs wouldn't hurt.
The goal is that various bushes of different shapes and heights will give your oasis the much-needed breath of fresh air. In addition, you'll quickly see how these plants enhance larger structures and provide the yard's missing focal point. With the assistance of Weatherford Tree Care Services, you can determine the most advantageous areas in which to do your research.
Save Money With Shrubs From Weatherford Tree Care Services
A third less energy is needed to cool a home when tall shrubs are planted to block the sun from reaching south-facing windows, walls, and air conditioners.
You might be considering a sale, so you should give the garden a once-over before putting it up for sale. Which outdoor upkeep is most likely to yield a return on investment?
For starters, plant some shrubs. To begin with, they'll look natural among your other plants. In addition, shrubs are a cheap alternative to other major landscaping upgrades.
Where To Find Weatherford Tree Care Services?
While all this is to do with adding a shrub, the best tree care services are just as adept at tree removal. For bush and tree removal in Weatherford, TX, Contact J Davis Tree Care Solutions for the absolute best tree care programs, or use the compact form below for a direct response.
You can even check our customer reviews on BBB, Yelp, or Yellow Pages.

Fill in for a fast response