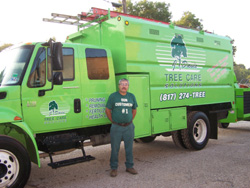 Do you have many trees on your property? Are you interested in enhancing the appearance and quality of life your trees have? We are well known for having the best quality tree care services in Arlington, TX. If you want to maximize your curb appeal, then you should contact our team today. Our team of tree specialists will go the extra mile to make sure that your trees are always thriving and looking their best.

Why should you hire our professionals?


If you are looking for tree experts that take pride in what they do, then you have come to the right place. Davis Tree Care is one of the leading tree care service companies in the area. Here is a few reasons why you should hire our team of professionals to handle all of your tree service needs.


We are dedicated to the needs of our customers.


We use specially designed tools to assist with providing quick and safe tree services.


We use high-quality products to give your trees the care they deserve.

We have the k knowledge and experience to properly care for a wide variety of trees.

We are fully equipped to handle any job whether it is small, large, easy, or difficult.


Commercial and Residential Services


Our tree experts are fully equipped to handle any residential and commercial needs you may have. You will be amazed at how captivating your property will be after you see the results. Anyone coming to your home or business will notice the improvement to your curb appeal. Boost your confidence by hiring the our experts to provide quality tree care services in Arlington, TX to your property.


You will be able to save time and money when you hire Davis Tree Care. We have the lowest prices in the area. Contact our friendly customer service associates today, and let's get started bringing life back to your trees. We are looking forward to improving the life of your trees.