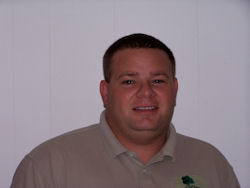 You are all about quality when you are choosing help for your home and your yard. You are only going to pay someone to work for you if you know that you will be happy with the way that they complete their work. We want you to know that you can trust us to please you. We want you to know that we will always give you quality tree care in Southlake, TX. When you hire us to work for you, you can know that you are going to receive the most thorough tree care and that you will not have to pay for our help if that is not what you receive from us.


We bring the tools that we need when we come to your yard, ready to help your trees look nice and grow well. We know which branches are just in the way and need to come down. We know when all hope is lost for a certain tree and you need to have someone remove the whole tree from your yard. You can trust our experienced quality tree care team in Southlake, TX to show up with tools that will help us work well and with ideas of what we need to do to help your trees.


You know that you want to pay a fair price for the tree care services that are given to you. Just as you will not have to pay us if you are not happy with the way that things are completed for you, you will be paying just a low price if you are happy with things. You will not be ripped off by our team and you will not feel guilty after you decide to get our help. We are fair with the price that we charge and the way that we complete your job.