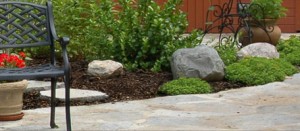 If there are too many trees on your property and you would like to get a few of them removed, then you need to hire a professional for your tree removal in Arlington, TX. When you hire a professional like us, you will know that the trees will get removed well and that there won't be a trace of them left. And, you will also know that they will get removed safely. It might make you nervous to think about removing the trees because you are afraid of what could happen to you or the damage that could happen to your property if you removed them yourself. But you can simply hire a company like ours and know that they will get removed well without you having to try anything on your own.
You can allow us to do the tree removal because we are good at everything regarding trees. And we always promise to give you the most thorough tree care ever... or it's free. That means that you don't have to be nervous about how the trees will be coming down or whether we will take care of our mess. Our company will be there for the removal of your trees in the best way, and you can feel good about that.
If you want to get some trees off your property, then just ask us to do that for you. We will be quick at this work, and we will make sure that we do it well. Your trees will soon be gone, and you will be left without any worries regarding them. And you will be glad that you chose our company to take care of the tree removal in Arlington, TX because of how thoroughly we will get them taken care of.