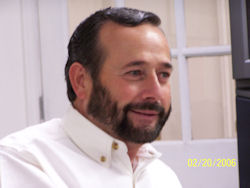 If you are concerned that your trees aren't as healthy as they need to be, then you can get us to do tree fertilization in Arlington, TX for them. We will be careful about all that we do, and we will make sure to do just enough to keep your trees in the shape that you want them to be in. We know that it is important to you that your trees are healthy and thriving, and that is why we always guarantee our work. We say that we will do the most thorough tree care ever... or it's free.


You can feel great about the services that we offer because we have so much confidence in our abilities to care for your trees. We know what needs to be done for them, and we will be careful to care for them right. Your trees and how they are looking are important to us, and we will do everything that we can to make them at their best. You will never have to be concerned about who is caring for your trees again when you hire us to take care of them.


You will also never have to worry about having to take care of your trees yourself again when you hire us, and you will be glad to have us there for your tree fertilization needs in Arlington TX, and more. We will make sure that your trees are as healthy as can be, and you are going to feel great about that. It will be nice to know that you can trust the one you hire to take care of everything with the trees. We know what kind of care to give all of the trees, and we will make sure that they all get just the right fertilization that they need.