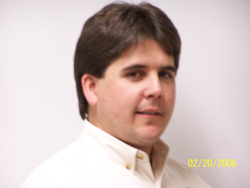 If your trees have become a bit overgrown and a bit of a mess, then you need to have quality tree trimming done in Arlington, TX to them. You can have us do this because we always say that we will do the most thorough tree care ever... or it's free. You won't be concerned about how the trees will look when you hire us, but you will be excited to see the transformation. More than them looking good, you might be excited to see how healthy they will become because of a good trimming done by a company like ours.


We know how much needs to be taken off the trees for them to be their best, and we will be careful as we do the trimming work for you. You are going to feel good about how you are caring for your trees when you have us take care of them, and you might want us to work on them often. You can have us come back and trim them again when they become overgrown again, and you will be glad that you don't have to do a thing for them. You might not know trees well, and if you tried to do the work, you would only make a mess of them.
It is good to have companies like ours that you can go to for the big needs around your property. When you need to have quality tree trimming done in Arlington, TX, it is better to turn to us than to try it yourself. It will be nice to know that everything about the work that gets done will be quality. It will be good to know that the trees are at their best not only in how they look but also with their health because of the trim.