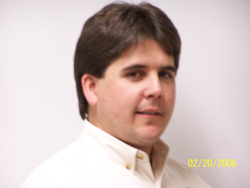 If there are a few trees in the yard that you would like to get out of there, then you might want to contact us for our tree removal services in Arlington, TX. We would be happy to give you the assistance that you need with this. We are good at removing trees, and we have a lot of experience with it. We are careful about everything that we do when working with trees, and we will not leave you feeling disappointed when we take the trees out of your yard. We say that we will do the most thorough tree care ever... or it's free, and that is something you can count on.


You can know that when you hire us for your tree removal needs in Arlington, TX, your trees will get out of there quickly and without a trace. You won't have to go through the bother of trying to figure out how to get them down, but you can leave that to us. You won't have to worry that the company you hired won't do their best work, but you can trust us to do our best always. We care about all of the work that we do with trees, and you can count on us to remove them well.


If you have trees that you want to have removed, then you need to find a company like ours to help you with this because you can stay safe, that way. Tree removal is something that needs to be left to the experts to take care of, and you will feel better about getting it done when you know that we will be doing it. We will be very careful about it, and we will make sure that nothing goes wrong as we take down all the trees you want to have taken down.