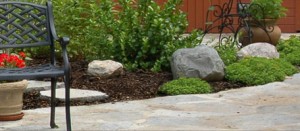 When your trees don't look too good, you want to hire someone good to take care of them. You want to hire one of the better companies out there, and our company says that we will always do the most thorough tree care ever... or it's free. You will fee confident in all we will do for you. We have experience working with tree pruning, and you can know that you will get quality tree pruning done in Keller, TX every time you have us on the job.


If you are concerned about your trees and how you are going to take care of them, then you need to know that a good company like ours is out there. You don't have to learn how to take care of them yourself. You don't have to worry that you won't be doing enough for them or anything like that, but you can leave them to us. When we take care of them, they will look great and grow strong. You will feel good about the choice you made in picking us when you remember that you will get your money back if we don't do the work we promise to do.


Our service is one of the highest quality tree pruning services in Keller, TX you will find, and you will feel great about having us help you because of that. When you hire someone to take care of something like this, you want to know that everything will get done well, and you will always know that when you hire us. Our service is going to make sure that your trees are just as they need to be. We will prune them well without doing too much to them so they can be healthy and strong and look their best, too.