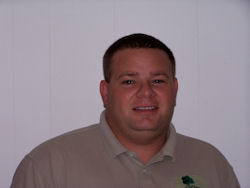 When your trees need any kind of care done for them, you need to know that you will make the right choice in who you hire to care for them. You want to know that your money will be well spent on this service, and when you hire us you know that it will be because we will do the most thorough tree care ever... or it's free. We do quality tree care in Arlington, TX for everyone we work for, and we know how much it means to you to get things done well. We know that how your trees look greatly affects the appearance of your property, and we will always try to do the best work on them.


You can count on our quality tree care and the way that we will work hard for you each time that you ask us to care for your trees. We are careful about everything that we do because we want your trees to be healthy and strong. If you have had bad experiences with tree care services in the past, then you need to know that we are different. We care more than the average company because trees are our passion.


When you need to have any work done for your trees, you can count on our quality tree care services in Arlington, TX to be there for you. We will make sure that your trees are well taken care of every time. We will leave you feeling happy with your trees and the money that you spent on getting them cared for. You never have to spend money on a service that you are not satisfied with again thanks to us and the good work that we will do for your trees. We will be there to do all that you want with them.