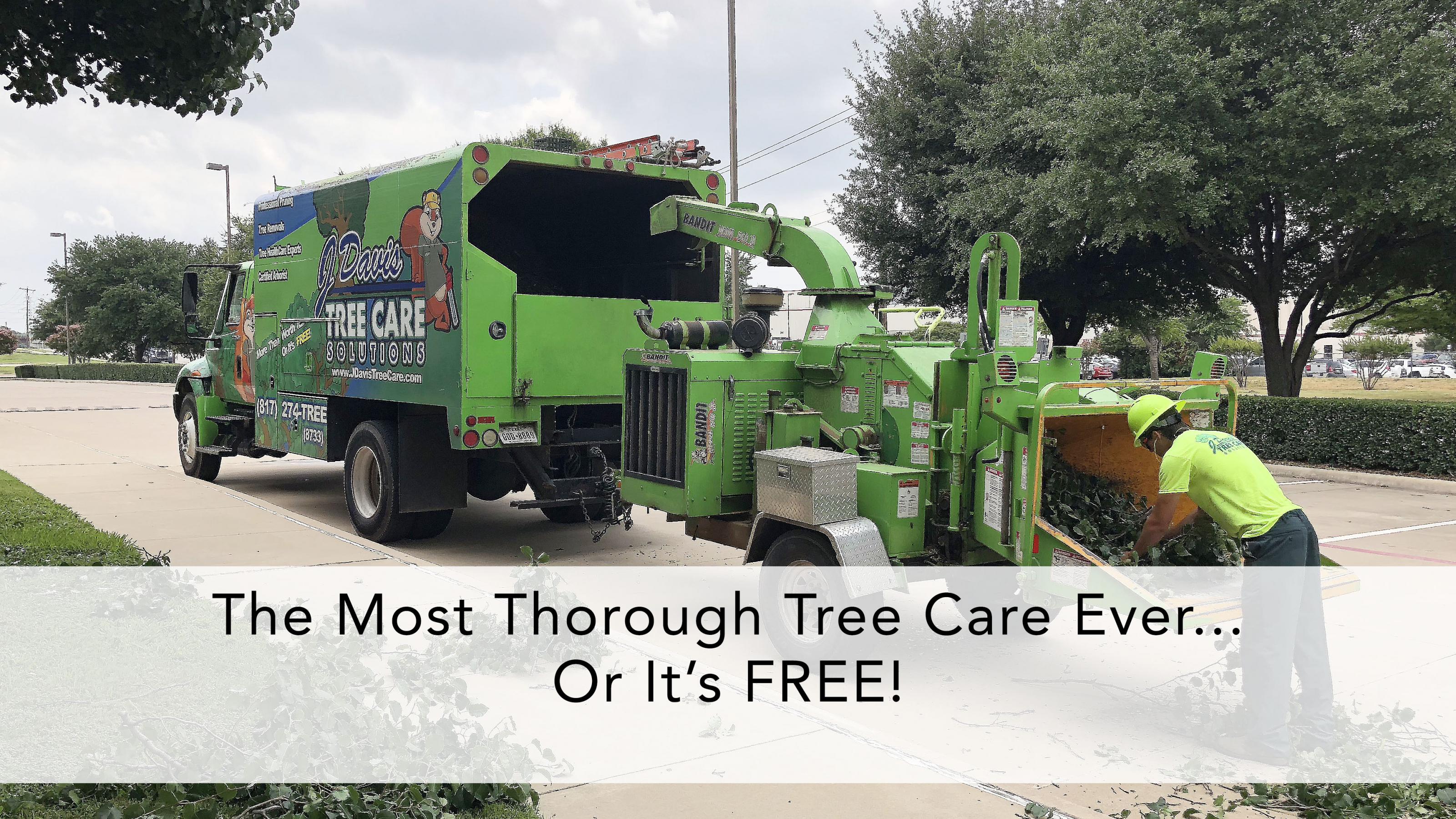 Maintaining your property's landscape is important and helps increase curb appeal and can increase the value of your home. It can be tedious work and should be done by skilled professionals like us. If you want the job to be done properly, we highly suggest that you give us a call. You can rely on our certified arborists to do an efficient job. We can offer you top quality tree trimming in Southlake, TX that will make your trees look great and that will help them grow. Our prices are reasonable, and we will quote the cost upfront before we start the job.
One advantage of hiring professionals to trim your trees is that it makes trees healthier. Regular tree trimming and pruning is essential for the health of trees and for tree growth. Removing dead, weak and broken limbs and branches prevents further decay and stops bug infestations before they spread. If rotting branches are not removed, disease will spread to the rest of the tree and could affect surrounding trees and shrubbery. Plus, if tree rot is not removed, the tree could die. Our top quality tree trimming eliminates these issues, helps trees grow new foliage and keeps them looking healthy all year around.
​Overgrown and dying limbs and branches are not only unattractive, they are also dangerous. Trimming trees prevents damage. Weak, broken and dead branches can present a safety hazard. Decaying tree branches are highly likely to fall and could damage your home or a person. It is also possible the entire tree could fall, which could be detrimental. Overgrown trees limbs can also cause power and cable outages if they come in contact with the lines. Our skilled and certified arborists can provide you with quality tree trimming services in Southlake, TX that are unsurpassed. We offer the most thorough tree care ever...or it's free. Contact us today.