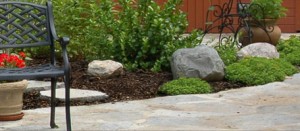 Several trees in the backyard have weak and broken limbs that are in danger of falling on your house or vehicle. More importantly, these branches could fall and injure a person. We are a well-established business you can rely on to provide quality tree pruning in Southlake, TX that will not be beat. Our certified team has the skills to properly and safely prune all species of trees and have the training to do an efficient job. We know consumers desire and demand first-rate services. If we are hired, we can guarantee you can trust our crew to be the most dependable and qualified in the region. Simply put, we will not be outdone by the competition.


The pruning process eliminates weak, dying and dead branches and also gets rid of twisting, crossing and overgrown limbs that can harm or kill trees. Pruning improves tree health and promotes new growth. If you are a homeowner and want your trees to be in pristine condition, we recommend hiring us for our unequaled pruning services. Our arborists are highly experienced and know what they are doing. Before we start working, we quote the full price for the job. Our quality tree pruning is unsurpassed and is designed to enhance the health of trees and to help them thrive.


When properly performed, pruning can save trees and extend their life. It can also reduce the risk of having to cut down an entire tree by removing dead spots and intertwining and overcrowding limbs. We know how correctly prune trees and will not damage the tree during the procedure. Plus, we will use the right equipment and quality tree trimming in Southlake, TX measures to ensure trees are unharmed and that your property is safe. We offer the most thorough tree care ever...or it's free. Please call us today to make an appointment.