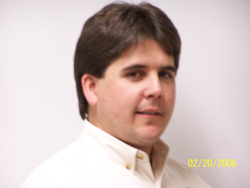 We offer top quality tree pruning in Keller, TX that removes dead, weak and infected branches or limbs from the trees on your property. It is wise to have your trees professionally pruned once or twice a year to prevent overgrowth and to help trees flourish. Also, pruning can help keep your property safe. Dead and diseased branches can be hazardous and should be removed right away. Pruning ensures safety because it eliminates the chance of branches falling on you or your home or car. Plus, pruning can prevent branches from rubbing against your house or from coming in contact with the roof or windows.
Pruning your trees and shrubs can also help control or stop bug infestations. Plus, it can prevent pests from damaging your trees and property. Insects can cause serious problems if they are not controlled. They can build nests in your trees and cause damage that weakens the trees and that could eventually kill the tree. Our quality tree pruning services helps prevent diseases from spreading. We inspect trees for insect damage and treat the issue right away. This helps prevent trees from dying from disease and makes them healthier and stronger.
Trees require proper maintenance so that they can become robust and grow strong. Pruning can improve the health and strength of trees. Pruning also helps shape trees by removing weak and overgrown branches and limbs, which also helps strength trees. Pruning is a selective process that removes unwanted and unhealthy branches from trees. Doing so improves health and structure and helps promote new growth. Pruning is one of best investments a homeowner can make if they want their trees to look great and to thrive. Our quality tree pruning services in Keller, TX are unsurpassed. We offer the most thorough tree care ever...or it's free. Contact us today setup an appointment.