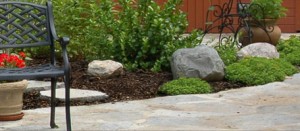 Broken branches and weak limbs can break off and fall and harm people or damage homes and cars. Moreover, large dying or broken branches and limbs can fall on people and kill them. Professional and quality tree pruning in Keller, TX can prevent accidents, injuries and death. In addition, it can stop the spreading of disease, which can affect and stop the growth of trees. You can rely on the skills of our certified team to provide you with unequaled services that will not be surpassed. If you are worried about the health of your trees, we assure our company will do an outstanding job.
Pruning can also be used to get rid of dense areas or overgrown limbs and twisting branches that can prevent growth. Our business has been operating successfully in the area for a long time. We are well experienced and well trained and have the know-how to do a proper job. You can depend on the crew to expertly prune your trees. The quality tree pruning services in Keller, TX we provide will not be outdone and includes a complete examination. If you are looking for dependable services that will not be duplicated, please give us a call. You can trust the crew to be highly knowledgeable and to not harm any trees while they are working on your property.
Trees need annual servicing to prosper and grow. Pruning removes diseased and weak branches and can prevent the need to take down an entire tree. It can also beautify trees and give them a natural and uniformed shape that enhances landscapes and improves curb appeal and increases property value. You can depend on us to do the job right. We offer the most thorough tree care ever...or it's free. Please contact us today for a free estimate or to book an appointment.