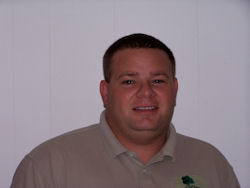 Pruning is essential to the care and health of trees. Plus, it can improve their appearance. It is not wise to attempt to prune trees yourself because improper pruning can cause permanent damage. Plus, trees can stop growing and die if they are not correctly pruned. We are a top-rated company that offers quality tree pruning in Keller, TX that will is unequaled. Pruning can be very dangerous and often requires climbing ladders. If you are not comfortable climbing ladders, you could fall and get badly injured. Plus, it involves the use saws or chainsaws, which can be extremely dangerous if they are not properly used and handled.


Our arborists are certified and well trained and can provide you with top quality tree pruning that will be matched. Our arborists know how to properly prune trees so that they will grow and flourish. We also have the skills to shape trees and thin out the crown during the pruning process to give trees a pristine appearance. The team will also remove overgrown, twisting and low hanging branches, which can help trees thrive and live longer. If you hire us, we guarantee our professional services will not be duplicated or beat and will be done correctly and safely. When they are finished, we guarantee your trees will flourish.
We are a very reputable and established company that offers dependable services that clients can trust to be done correctly and safely. Pruning gets rid of weak, sick and dead branches and limbs as well as dense foliage that help trees thrive. You can trust us to to improve the overall look and heath of your trees. We offer the most thorough tree care ever...or it's free. Our quality tree pruning services in Keller, TX will not be surpassed by the competition. Contact us today for an estimate or to make an appointment.