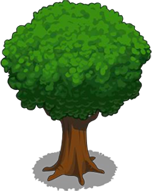 We are a well-established company that offers quality tree pruning in Arlington, TX that will help keep your trees in good shape throughout the year. Trees are beautiful and can enhance the look of your landscape. To keep them healthy and to extend their life, it is wise to have your trees professionally pruned. Pruning must be done correctly. If not, the tree could become damaged or it could die. Plus, if a tree branch is cut wrong, it could affect tree growth.
Typically, pruning is used to remove dead, diseased, or broken limbs and branches. It can also be used to allow more light and to improve air circulation. Pruning can be done almost any time of the year, but many prefer to have their trees trimmed before spring when trees start to grow. Doing it before spring can help catch and eliminate diseases. Proper pruning is vital to trees developing and growing strong. When trees are properly cared for by experts who provide quality tree pruning in Arlington, TX they will be healthy and will live longer.
If you are looking for a reputable company to care for your trees, we will not be beat. We guarantee our team will make sure to correctly prune your trees and will use the right techniques to ensure your trees thrive. If one or more of your tree branches are close to your home or are hanging low, our certified arborists can properly trim them back. Our arborists are highly experienced and can provide you with quality tree pruning services in Arlington, TX that are unsurpassed. If you want the trees on your property to be healthy and to grow tall and beautiful, we assure you our services can help extend their life. We offer the most thorough tree care ever...or it's free. Contact us today to make an appointment.