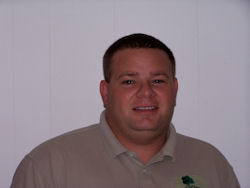 The best way to improve the appearance and health of trees is to hire us for our unbeatable and top quality tree care services in Southlake, TX. We have been in operation for years and know how to properly care for all species of trees. Our well-trained experts will properly trim, prune and shape your trees. Trimming and pruning gets rid of dead spots, broken and weak limbs and low hanging branches and improves the health of trees. Our first-rate service promotes new growth and makes trees look great. If you want your trees to thrive and live longer, we guarantee our certified arborists are the best in town.
You can trust us to do the job right and to use top-grade equipment to safely trim and prune your trees. Pruning and trimming can also be used to prevent low-hanging branches from interfering with phone, power and cable lines. Tree trimming also removes low-hanging branches that are blocking sidewalks, walkways or driveways. Our services also include inspecting trees for diseases and insect infestations. We designed our services to help trees flourish. If you hire us, we guarantee our reliable and expert quality tree care services will not be matched or surpassed by any competing business in the region.

Our skilled and trained arborists can also provide you with emergency and tree removal services. We are highly experienced and can be trusted to do an efficient job. Our crew has the expertise to safely care for any tree on your property. You can rely on us to provide you with quality tree care services in Southlake, TX that will help you trees bloom. If you hire us, we assure you that our team can provide you with the most thorough tree care ever...or it's free. Contact our office today for a free estimate or to book an appointment.