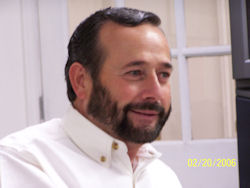 Keeping your landscape looking good is vital to maintaining the aesthetics of your home. When your trees are healthy and robust, it helps boost the value of your property. We have been in operation for years and offer top-quality tree care services in Southlake, TX like pruning, tree trimming, fertilization and tree removal. Our arborists are well trained and have the expertise to make your trees healthy. Plus, they can help your trees grow tall and strong. If you are looking for exceptional services that are unsurpassed, we suggest contacting us as soon as possible.
It is a fact that homeowners want their trees to look beautiful and healthy. We know that it is not easy to care for trees on your own. Our technicians have the skills to accurately trim and prune your trees. You can trust us to properly shape and trim your trees and to inspect them for infestations. Plus, we will make sure to remove any dead or dying limbs and branches, which will help your trees thrive. The professional tree care services that we provide are first-rate and will not be beat. You can trust our certified crew to trim, prune and inspect your trees.
Our arborists are experts at what they do and have the skills to service various species of trees such as oak, spruce and elm. You can rely on us to properly trim and prune your trees. When we are done, we guarantee that all of your trees will look vibrant and will live a long life. If necessary, we can also remove dead trees from your yard. It is wise to have dead trees taken down right away because they can fall and damage you or your home. Our tree care services in Southlake, TX are unmatched. We offer the most thorough tree care ever...or it's free. Give us a call today book an appointment.