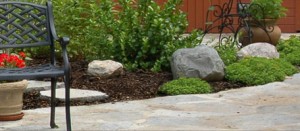 If you are looking for quality tree care services in Arlington, TX, we can provide you with whatever you need. Our skilled and trained arborists can offer you tree trimming, tree planting, pruning, tree removal and emergency tree services. We will properly trim and prune your trees and will not damage them in the process. If the trimming and pruning is not done correctly, the tree could become permanently damaged or it could die. You can rely on our certified team of experts to properly prune and trim your trees so they can prosper.
Emergencies happen such as lightening striking a tree or heavy winds knocking down an entire tree. You can count on us to be there for you in an emergency and to remove the tree safely, promptly and efficiently. Our team will not damage any of the other trees on your property and will not damage your home or car. They will take safety measures to ensure your home and property is secure before they start the job. We have been in operation for many years and can provide you with top quality tree care services that will not be surpassed.

We offer free estimates. Our arborists will visit your home, assess what needs to be done such as trimming, pruning or tree removal and will quote you the full price for the job. Our prices are reasonable and comparable to the nature of the job of what needs to be done. If you agree to the terms, the team can start within a day or two if the job is not an emergency. In that case, they would start right away to minimize damages. Our team is highly professional and can provide you with quality tree care services in Arlington, TX. We offer the most thorough tree care ever...or it's free. Contact us today.