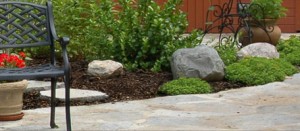 Trees add beauty and value to homes, which is why homeowners want their trees to look healthy and vibrant. One of the best ways to maintain trees is to hire professionals like us that can provide you with top quality tree trimming in Keller, TX. When trees are neatly trimmed and shaped, they can improve the aesthetics of your landscape. Trimming also helps improve the health of trees and can extend their life. If you want your trees to look great and to stand pretty and tall, we advise to give us a call. We have been in business for years and have the skills and expertise to properly trim your trees.
Removing potential hazards such as a weak branch is one of the greatest advantages of quality tree trimming. Weak or dying tree limbs can fall at any time and cause significant injury to you or damage to your home. Clearing out weak limbs and branches helps keep you and your home safe. Trimming trees can also save you money. It can be very costly to fix damage done to your home or car if a branch should fall. In addition, if a heavy branch fell on you or a family member, the medical bills could be astronomical. You can rely on our experienced and certified arborists to safely remove weak and dead branches before they can become an issue.
Trimming your trees also helps sunlight reach undergrowth and can also increase air circulation, which improves the health of trees. Trimming can also eliminate overgrowth and can removes twisting or intertwining branches, which may prevent your trees from growing. Expert and quality tree trimming in Keller, TX can also stop disease and bug infestations from spreading. We offer the most thorough tree care ever...or it's free. Contact us today to make an appointment and for an estimate.