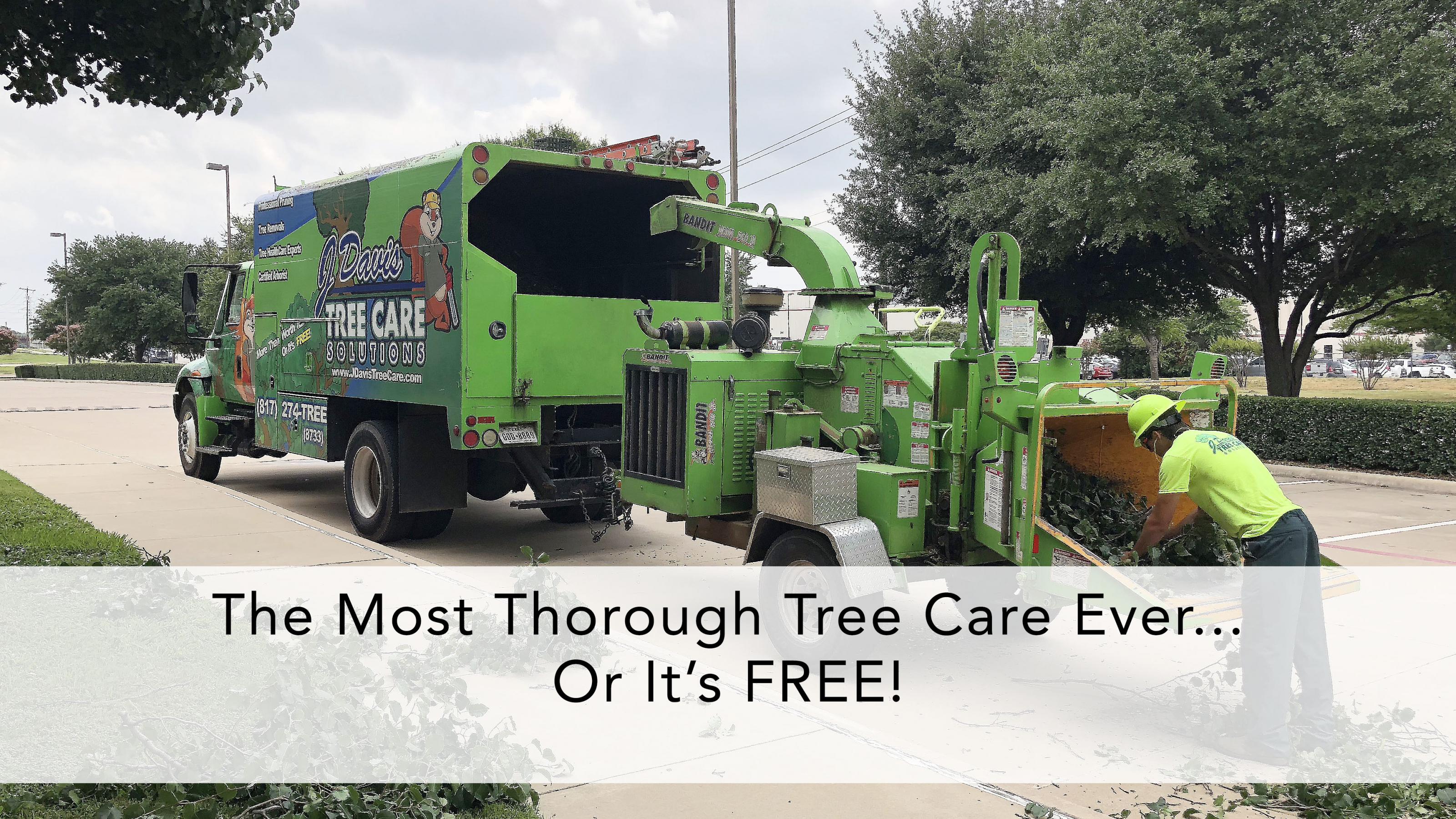 The low hanging branches from the large elm in your yard are blocking picturesque views. Plus, they are obstructing the sidewalk and front walkway. If you want to be able to see out of your front window again, we urge you to hire us. We are skilled professionals that can provide you with unbeatable and quality tree trimming services in Arlington, TX. Our crew can also trim back the branches to clear the sidewalk and walkway. We are an experienced company that knows how to properly trim trees.
Branches that hang low can weaken trees and can prevent new growth and can kill the tree. Our team has the expertise to successfully cut limbs that will help trees thrive. It is important to trim back low hanging branches that are blocking access to the sidewalk because a passerby may trip and fall, which can be costly if they sue for personal injury. You can trust our skilled team to work fast and to do the job right. When they are done, you will be provided with quality tree trimming services that will not be matched by any competing business in the area.
If trees are not properly cut, they may look unshapely or lopsided. You can rely on our team to make your trees look naturally beautiful and shapely. Trimming strengthens trees and helps them blossom. Plus, it can extend their life, which is why recommend homeowners have the trees on their property regularly trimmed. If you hire us, we guarantee that your trees will be properly cut and that your scenic views will be restored. Plus, we assure that the branches will no longer obstruct your sidewalk or walkway. We offer the most thorough tree care ever...or it's free. Our quality tree trimming is unsurpassed in Arlington, TX, so call us today for a no contact estimate.