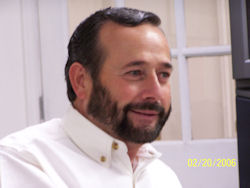 There are many tree care companies in your area, but we guarantee that we offer the best quality tree removal services in Arlington, TX. We have been in business for years and can offer you unbeatable services at an affordable price. Trees can enrich your landscape, but they can also be a hazard if they are diseased or dying. Our services are very useful for anyone who wants to get rid of a tree that is causing an issue such as obstruction or that is dead. You can trust our certified and skilled arborists to do an efficient job removing any tree from your property.
Trees are beautiful and enhance your landscape, but if there are too many trees, they can block sunlight and can damage your home or foundation. We offer quality tree removal services that will safely address the issue of overcrowding. Our trained crew will remove the trees that are causing an issue and will keep the trees that are healthy and strong. If you want your healthy trees to thrive, we can help and are just a phone call away. Our skilled crew will know what to do and can be trusted to do an excellent job that will not be surpassed by any competing company.
We will use the right equipment to properly remove any unwanted trees and will not damage any other trees or your home in the process. Our arborists are highly trained and will do the job right and safely. If you hire us, we guarantee that your landscape will be improved and that you will be able to see the sun again. Our quality tree removal services in Arlington, TX are unmatched and will not be surpassed by the competition. We assure you that we offer the most thorough tree care ever...or it's free. Contact us today to schedule an appointment.