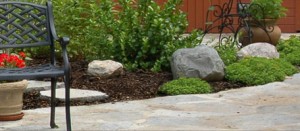 It is a fact that quality tree pruning in Keller, TX maintains the health of trees. Removing dead, dying and diseased limbs can prevent the spreading of decay. Trees will also flourish when dense areas are removed during the pruning process to increase sunlight and air circulation. In addition, pruning encourages new growth of healthy leaves and branches. Pruning also helps shape trees and structures trees. We have been operating in the area for years and guarantee that our certified and highly trained arborists will do the job right and will not be outdone by the competition.
Pruning also improves the appearance of trees. Low hanging, twisting and overgrown branches look terrible and can ruin the aesthetics of your landscape. Plus, unsightly tress can bring down the value of your property. Well-maintained trees look great, stand tall and healthy and can be a focal point for your yard. If you want your trees to be healthy and to live a long life, we encourage you to hire us. Our top quality tree pruning services are unmatched and will not be surpassed.
Sunlight is important for tree health and growth and it is also important for the survival of your shrubbery, plants and grass. Pruning will allow adequate sunlight to reach those areas beneath trees. Our arborists are very efficient and skilled and know how to properly prune your trees. When they are done, sunlight will shine through to the ground so that your plants, shrubbery and grass can thrive. We assure our clients that they can rely on our superior quality tree pruning services in Keller, TX. If you want your trees to prosper and to look fantastic all year, give us a call. We offer the most thorough tree care ever...or it's free. Please contact our office today for an estimate to to setup an appointment.