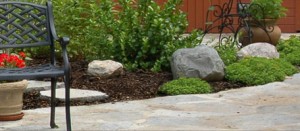 Pruning trees and shrubs on a regular basis is the best way to keep them healthy and looking great. Plus, it can help keep them in good condition and can make them stronger. Our quality tree pruning services in Keller, TX shapes and forms plants, shrubs and trees and can prolong their life. Moreover, pruning can be an effective and preventive measure for combating the effects of both insect infestations and disease. Our services are first-rate and can prevent many problems if it is done correctly. We are trusted experts that you can rely on to do the job correctly, which is why we urge you to give us a call today.


Pruning also promotes plant health by removing sick, dead or dying branches and by getting rid of dead spots and diseased areas. It also removes twisting vines and overgrown branches and prevents them from touching or rubbing together. We have been in business for a number of years and can provide our clients with quality tree pruning services that will not be surpassed by the competition. You can trust our trained and skilled arborists to do an efficient job and to do it safely.
The best way to maintain shrubs, plants and trees and to improve the aesthetics of landscapes is top quality tree pruning in Keller, TX by trusted experts like us. We have the skills and expertise to prune any tree and to keep shrubs and plants looking great. Pruning helps maintain dense hedges and shrubs and encourages tree growth. Plus, it promotes health. When done properly, pruning can improve the appearance of trees, plants and shrubs. Our well experienced and certified arborists know what they are doing and can be trusted to do an outstanding job. We offer the most thorough tree care ever...or it's free. Contact us today for a free estimate or to book an appointment.