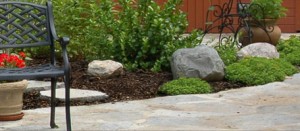 The trees on your property are in pretty good condition, but many need pruning. We are a reputable company that has been in operation in your area for years. You can rely on our skilled crew to safely and properly prune your trees. If you want your trees to flourish and to live a long healthy life, we ask you to give our office a call as soon as possible. You can depend on our highly trained arborists to offer you top quality tree pruning services in Arlington, TX that will not be surpassed by the competition.
When trees are properly pruned, it helps them maintain their natural shape and beautiful appearance. However, it must be done right for the trees to thrive. If it is not done correctly, pruning can ruin the shape and growth of the tree. Plus, improper pruning can kill the tree. Dead or broken branches can fall at any time. Pruning can prevent the branches from falling. Plus, if a tree limb is growing too close to a window or power line, pruning can eliminate the issue. The removal of affected areas can save a sick or diseased tree. Also, thinning out branches can improve airflow, which helps trees flourish. Our quality tree pruning can also improve the health of trees.
We recommend that you have your trees professionally pruned during their dormant season. However, most trees can be pruned at almost any time of the year. Pruning can also prevent the need to cut down an entire due to disease or an infestation. We can provide you with top quality tree pruning in Arlington, TX that helps trees thrive and grow strong. If you hire us, we guarantee that our crew will safely prune your trees. We offer the most thorough tree care ever...or it's free. Contact us today to book an appointment.