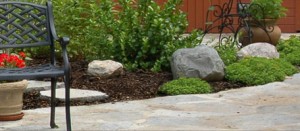 The pear tree in your front yard is beautiful and produces great tasting fruit that you have used to make delicious preserves over the years. Unfortunately, the tree has overgrown limbs and thick foliage that is blocking the sun and your view from your front window. If you want your tree to be properly trimmed, we offer first–rate tree trimming services in Southlake, TX that will not be outdone. We do not recommend that you trim your tree on your own. You could damage the tree or cause it to stop growing.
Our certified arborists are highly trained and will do the job right. If you hire us, you can rely on our experts to remove the overgrown limbs and dense leaves. We have been in business for years and have the skills and expertise to do an efficient job. Our crew will also shape your fruit tree so that it will continue to blossom and stand tall and strong. The tree trimming services that we provide will not be surpassed by any competing company in the region. We use safety measures to reduce the risks of the tree falling. Plus, we make certain not to damage your property during the trimming process. We will also be sure not to make contact with your cable, telephone or power lines.
If you want expert services, it is best to hire experienced professionals like us to trim your tree. Regular trimming keeps trees healthy because it removes overcrowded branches and will eliminate the limbs that are blocking your view from the window. Plus, trimming will allow the sun to reach your grass and shrubbery. Our tree trimming in Southlake, TX can help your fruit tree thrive. You can rely on our skilled and arborists to properly trim your tree. We offer the most thorough tree care ever...or it's free. Contact us today.