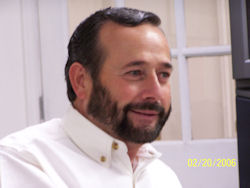 Sick, weak and small trees may require fertilizers to help them grow and to improve their health. Fertilizers are used to treat the soil and to supplement it with vital nutrients that promote growth. This process can also be utilized for additional issues such as poor air circulation, dense soil and lack of drainage. Our quality tree fertilization in Keller, TX enhances soil and increases growth. Plus, it strengthens trees by adding minerals and vitamins to the soil that help trees flourish. Generally, trees are fertilized during the fall, but it can be done in the spring and winter as well.


Fertilizers help weak and sick trees grow stronger. This process is also used to improve health and to extend the life of trees. We are licensed and expert arborists that can provide excellent tree fertilization services to help trees thrive. Our services can also stop disease from spreading and can prevent bug infestations. We are a reliable and experienced company that knows how to properly use fertilizing techniques to nourish trees. If homeowners want their trees to stand beautiful and tall and to be healthy and strong, we advise them to give us a call. Our services are unequaled in the region and will not be beat.
It is a fact that sickly and weak trees will prosper when they are properly treated. Fertilization is a highly effective method designed to aid in the prevention of disease and to help trees blossom. Plus, it helps trees look better, which can improve landscapes and help improve property value. Fertilizing also helps trees survive harsh elements and brutal weather conditions. If homeowners want their weak or sick trees to blossom, we ask then to put their trust in our first-rate tree fertilization services in Keller, TX. We offer the most thorough tree care ever...or it's free. Please contact our office today.