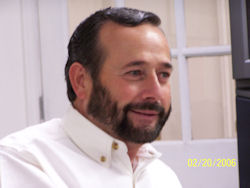 Trees require quality care for them to flourish and to be healthy and strong. We have been in business for years and can provide clients with expert tree care services in Arlington, TX that will not be matched by any competitor. Our team is certified and highly trained and has the skills to do an outstanding job. We can provide homeowners with various services such as trimming, pruning, tree and stump removal and fertilization that are designed to help trees thrive. In addition, if we are hired, we can assure our clients that they will receive expert services.
We are a reliable and reputable company with many years of experience tending to trees, plants and shrubbery. If you are a homeowner that is looking for unbeatable tree care services that will not be surpassed, we ask you to contact us at our number or on our website. We have the skills to help trees prosper and can improve their overall health. Our crew is very knowledgeable and will do the job they are hired to do with great precision. The services we offer promote new growth and can extend the life of trees. We guarantee that our first-rate services will not be duplicated or surpassed.
Our team will show up on time and will have the tools and equipment needed to complete the job. When they are finished, we assure our clients that the appearance and health of their trees will be improved. Plus, we promise that their landscape will be aesthetically pleasing, and their home's curb appeal will be enhanced. The skills of our certified arborists will not be matched by the competition. We offer the most thorough tree care ever...or it's free. If homeowners want a reliable and efficient company that provides top quality tree care services in Arlington, TX, we urge them to call us today.