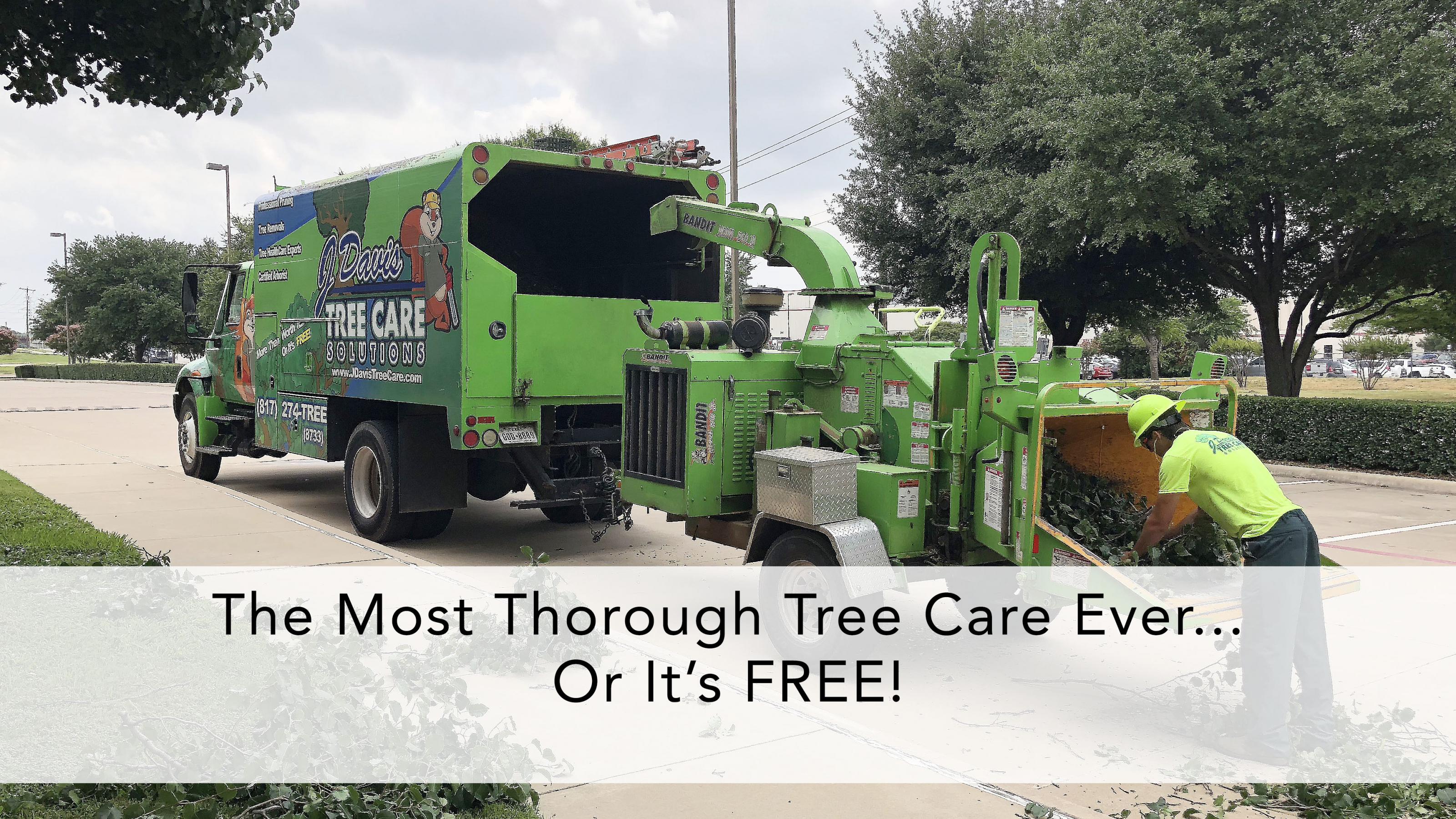 Pruning removes old and new overgrowth and can also be used to remove dead and dying branches and limbs. In addition, tree pruning in Arlington, TX strengthens trees and maintains the safety and health of trees. Pruning thins out and removes branches and reduces the thickness or density of the branches and foliage. Pruning also helps trees stand up against powerful winds, which can reduce damage from storms. Young trees benefit from pruning services as well. It helps structure young trees. You can rely on our highly skilled arborists to properly prune the trees on your property.
Thinning out branches and limbs reduces the size and length branches, which aids in forming their shape. Tree pruning can also be used to eliminate branches that are obstructing a view from a window. Low hanging branches often block access to walkways or sidewalks and may need to be trimmed. Pruning can also be used to clear branches and foliage to allow sunlight to shine through and reach areas below the tree such as the grass or shrubbery. It is the goal of our certified arborists to help trees thrive. Our arborists have the expertise to professionally prune trees. If you want your trees to be healthy and strong and live a long life, we guarantee services will not be matched.
Our company has been in existence for many years and can be trusted to properly care for the trees on your property. Plus, we assure you that our team will have the right equipment to do the job safely and efficiently. Also, you have our word our crew will clean up when they finish the job. If you are looking for expert tree pruning services in Arlington, TX, you can be certain that we offer the most thorough tree care ever...or it's free. Get in touch with us today to book an appointment.