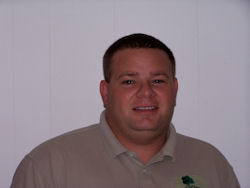 Curb appeal is one of the key components of landscapes and can increase property value. If homeowners want their trees to look great and to be healthier, we are here to assist them in reaching that goal. Our reputable business can provide homeowners with top quality tree trimming services in Southlake, TX that are unsurpassed. Trimming strengthens trees and can extend life. The professional services we offer are designed to help trees flourish. Our arborists are highly trained and know how to correctly and safely trim all species of trees. We strongly suggest hiring us for the job because improper trimming can make trees look misshapen. Moreover, it can permanently damage trees or kill them.
Homeowners can trust our certified team to use pro-grade equipment and advanced techniques to trim trees and remove dead spots. Also, they can trust our crew to give their trees an attractive and natural form. Shaping trees not only beautifies trees but it also promotes new growth. If first-rate services are desired, we ask clients to contact our office as soon as possible. We provide quality tree trimming that is unmatched by any competing business in the region. Our company is thriving in the community due to the impeccable skills and expertise our team provides.
Trimming is also a process used to cut away weak or diseased branches that can damage trees and stop growth. Plus, trimming removes low hanging, twisting and overgrown limbs that can significantly harm trees. Another issue trimming can address is cutting branches that are touching or growing or hanging down too closely to power, cable or phone lines. If homeowners want their trees to be expertly trimmed, we assure them our quality tree trimming services in Southlake, TX will not be exceeded. We offer the most thorough tree care ever...or it's free. Contact us today to book an appointment.