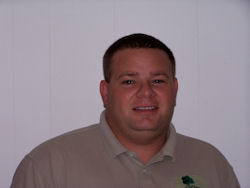 Curb appeal is important and can increase your property value. If you want to enhance the appearance of your trees, we ask you to give our office a call. Our skilled arborists provide top quality tree care in Arlington, TX that will not be duplicated by the competition. You can rely on or expert team to cut, trim and shape the trees in your yard. When they are done, you can expect your trees to look pristine. Plus, our crew will remove weak and broken branches to improve the health of the trees. You will see that our professional expertise will make your trees look beautiful. Plus, our services will help your trees thrive.
We have been in existence for years and will do an efficient job that will improve the health and look of your trees. Our arborists will also remove weak, dying and dead branches, which will increase the beauty of your trees and increase security on your property. Broken and sick limbs can fall and cause injuries and can also damage homes. We strongly suggest that you have troublesome branches removed right away to help your trees grow and live longer. Plus, trimming can detect and treat infestations and diseases. Our first-rate quality tree care will not be duplicated.

If you hire us, we guarantee our reputable and experienced crew, will safely and effectively trim your trees. Our skilled and trusted arborists have the knowledge and qualifications to provide you with exceptional quality tree care in Arlington, TX that will not be offered by any other company in the area. You can rely on our crew to use pro-grade tools and equipment as well as advanced methods. Our team will not be outdone and will do the job carefully and accurately. We offer the most thorough tree care ever...or it's free. Call us today for a no contact estimate.